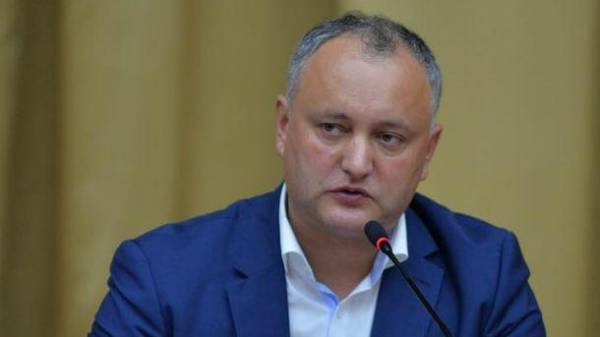 Transnistria will never be an independent state, and the money invested in the region over the past 25 years, approximately $ 15 billion., it would be possible to build a second Dubai. This was stated by the President of Moldova, Igor Dodon, reports newsmaker.md.
Statements were made in response to the Declaration of the Transnistrian leader Vadim Krasnoselsky, before accusing the Moldovan politicians that they are not ready to change anything under the guise of loud slogans.
"Moldova has no future without Transnistria, and Transnistria is not it without of Moldova. When someone from the left coast says that we can never be together, I say, want in Ukraine? You must choose, dear Transnistrians. Independence will never happen. Status as a subject of the Russian Federation will not only unification in a single state. We will find a formula. Let's discuss," he stated.
He also recalled that in Transnistria 7 billion. the debt for gas, the region never did not pay for it. According to Dodon, it is surprising that at such low tariffs for gas Transnistrian goods remain uncompetitive. "Over the past 25 years, the economy of Transnistria has invested approximately $ 15 billion. The right Bank has never received so much money. With that kind of money in the region, where there are 300-400 thousand people could build a second Dubai. Therein lies the problem. There are forces that don't want us to convergence," – he stressed.
Tuesday, may 23, Transnistrian leader Vadim Krasnoselsky said at a briefing that Tiraspol is not interested in the plan of federalization of Moldova, Transnistria wants independence and then unification with Russia.
Earlier it was reported that the President of Moldova Igor Dodon initiated the creation of a social platform of national reconciliation to settlement of the Transnistrian problem.
Comments
comments