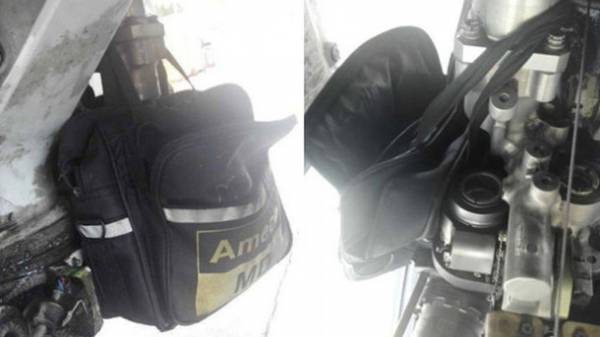 In China passenger plane took off and then landed at the destination with a bag that hung on the chassis and forgot to remove the workers during maintenance.
The incident occurred with the aircraft of Air China, has committed a flight from Beijing to Lanzhou, reports ECNS.cn
In the companion picture, the text stated that the bag can't blow away the wind force of 100 miles per hour on takeoff, and it will not come loose during landing. Found it during maintenance of the aircraft at the airport in Lanzhou. Theoretically forgotten on the chassis of the bag could lead to serious technical problems when opening and closing the chassis.
Distance between Beijing and Lanzhou is about 1500 kilometers, the flight between the two cities takes about two and a half hours.
Representatives of the company Ameco recognized the serious violation of safety of its employees. According to them, the workers hung the bag on the chassis, to avoid being soaked by the shower, and then forgot about it.
Earlier it was reported that the pilot-trainee landing the plane without the nose gear.
Comments
comments