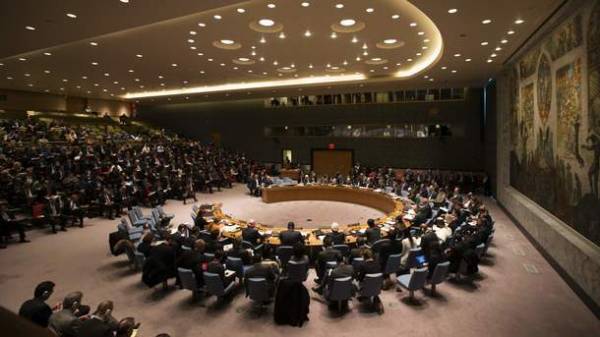 The UN Security Council called the attack in Manchester "barbaric and despicable", which claimed the lives of at least 22 people, said the Council statement adopted on Tuesday.
"The members of the Security Council severely condemned the barbaric and cowardly terrorist attack in Manchester, United Kingdom the night of may 22, which killed at least 22 people and 59 were injured", — the document says.
In connection with the events in Manchester, the UN Security Council "reaffirmed that terrorism in all forms and manifestations constituted one of the most serious threats to international peace and security." Council members also consider it necessary "to intensify regional and international efforts to combat terrorism and violent extremism, which can promote terrorism".
Earlier Tuesday, the UN security Council began the morning session with a minute of silence in memory of the victims of the terrorist attack in Manchester, expressing "deep condolences to the bereaved families and the people of the United Kingdom".
The attack in Manchester took place on Monday evening, during a concert by American singer Ariana Grande. According to the latest data, 22 people are killed, about 120 were injured. In addition, several teenagers missing. Responsibility for explosion was assumed by the terrorist group "Islamic state".
Comments
comments