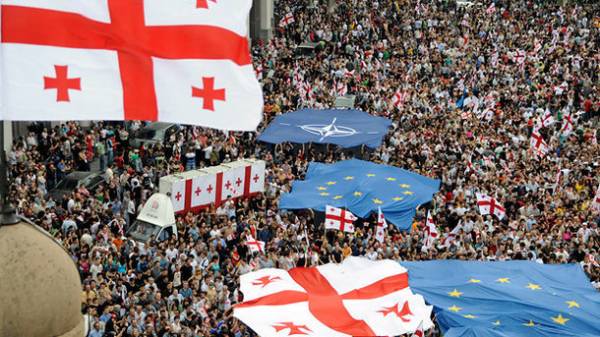 Just over a month visa-free regime in Georgia have already used 10 thousand people who travelled into the European Union. This was stated by the European Commissioner for neighbourhood policy and enlargement negotiations Johannes Hahn, reports "Georgia Online".
"10 thousand citizens of Georgia have already benefited from visa-free regime with Europe, and I am sure that this will continue in line with our plans, so we can see the process of visa liberalization as granting man the freedom to travel without any barriers. This openness on the part of the EU's open door policy on the part of EU institutions. It is very important to develop the reforms. This proves once again the visa-free regime and all those reforms that were aimed at achieving these major goals," Khan said.
Recall, the EU Council on 27 February finally approved a visa-free regime for Georgian citizens.
1 March in Brussels took place the ceremony of signing of the decision on the cancellation of their European Union visas for Georgian citizens.
March 8 in the Official journal of the European Union published a decision on the introduction of visa-free regime for Georgian citizens. March 28, 20 days after publication, as suggested by the procedure, began to operate a visa-free regime for Georgia.
Comments
comments