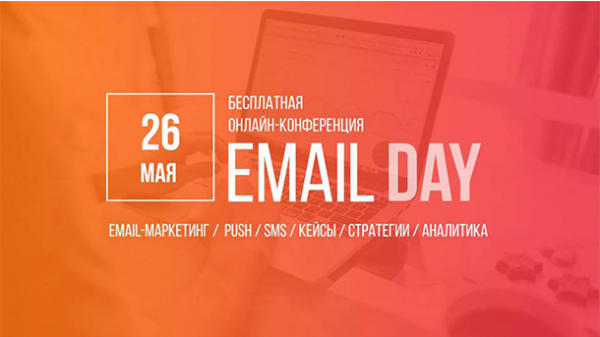 On 26 may, the Academy of Internet marketing WebPromoExperts will hold the traditional free online conference "WebPromoExperts Email Day", which will focus on trends in email marketing and the effectiveness of mailing lists. Speakers ' presentations will be based on their own rich and professional experience. The experts event will introduce the trends, techniques and methods for effective newsletters I will share with you ways of communicating with existing and potential customers, will also talk about how to retain and attract customers through letters that are read. You will enjoy the reports from Yandex, LeBoutique, SendPulse, eSputnik, TemplateMonster, Yakaboo, Websarafan, Tucan and more!
The purpose of the conference is to help marketers and business owners to bring email marketing to a new professional level and to ensure profit growth through quality and effective newsletters.
Who is it for?
representatives of e-commerce
for email marketers

for marketers and managers of marketing Department

for business owners/executives

for those who want to make a career in the field of email marketing

for sales managers
You will receive:
12 reports with practical examples, case studies and personal experiences;

round table discussions of important topics and answers to questions;

8 hours of live broadcasts with the best professionals of the market;
gifts and bonuses from organizers and partners.
How to get to the conference?
Register at the link. On the day of the conference, you will be sent an email reminder and link to it.
Organizers and sponsors: "WebPromoExperts", "WebPromo", "SendPulse".
To register for the conference!
You may be interested in:
Chips e-mail marketing
Comments
comments