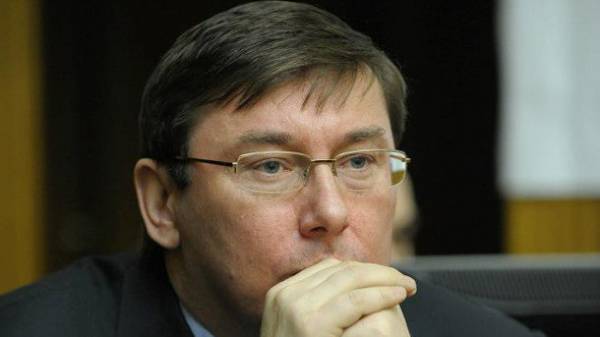 Since the beginning of the investigation, "maydanovskih" proceedings law enforcement sent to court 147 indictments regarding 228. this was announced by Prosecutor General of Ukraine Yuriy Lutsenko during the report in Parliament.
"During my tenure as attorney General in the court sent the cases 31 indictment against 70. In particular, the court sent the indictment concerning the former head of the Metropolitan police, which incriminated the organization of beating of 30 November and 1 December. In may sent to the court indictment against the first Deputy Governor of Odessa region, involved in the organization of the 19th of February of 2014 year of beatings of peaceful demonstrators. Another 20 persons, including heads of regional and city of the Odessa militia of those times are in the judicial process. Now the courts in this category "maydanovskikh" cases have sentenced 42 persons," – said the head of the GPU.
According to Lutsenko, the case for indictment Yanukovych and Zakharchenko for the organization of the atrocities on the Maidan demonstrators will be sent to court immediately after the proceedings of treason Yanukovych.
Recall that during the Euromaidan (revolution of Dignity) from November 2013 and February 2014 killed over 100 people.
Comments
comments