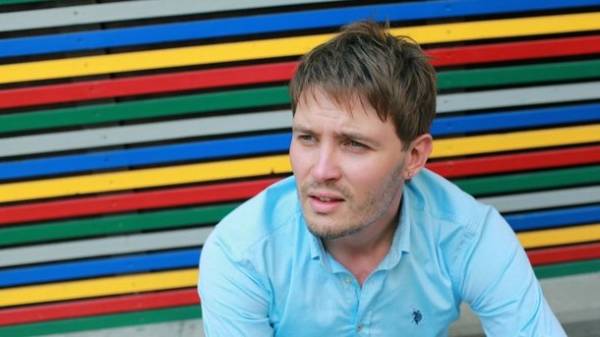 In Ukraine have demanded to open criminal proceedings against Russian citizen, the author of the term "jacket" Anton Chad for inciting ethnic and religious enmity, – the "Browser".
The relevant proposal was made by historian Mykhailo yakubovych, commenting on his statements about the Crimean Tatar.
Recall, the Chad, now living in Ukraine, first firmly put on the defendants in the case "Hizbut-Tahrir" (Islamic organization banned in Russia. – Ed.) and then calling the Crimean Tatar women "females".
Under the post turned a stormy discussion, which encouraged him "to build a "free Russia" in the country".
"I'm for that in Ukraine hosted Russian chauvinists with their manners older brother. Do understand," said Elzara Abduramanova. The woman was supported by other Facebook users, reminding Chad that "it is not necessary to be rude to the guest hosts".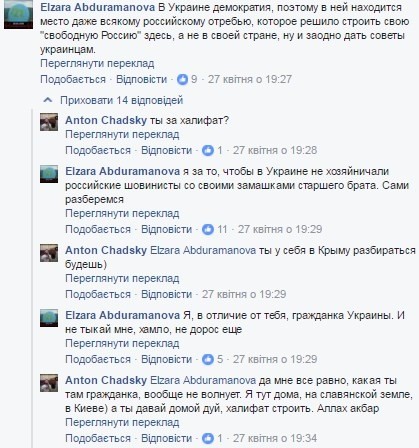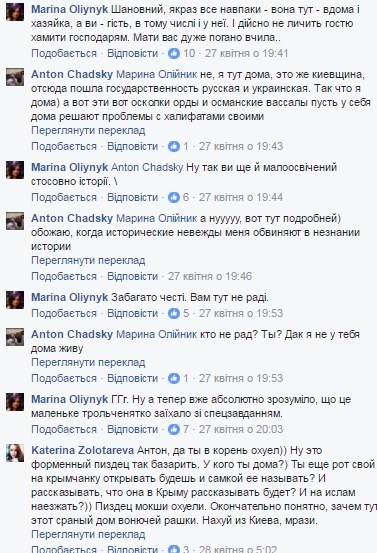 "To me the comments came running resentful of the Crimean Tatar women with squeals that I do not respect their Crimean Tatar dignity, ideology, honor and all that. Such screaming of women was shown in the chronicle about the Chechen campaign, when the feds came for the souls of the Wahhabis, and their females are satisfied with the performance… or Gypsy also stir up such a show in front of the police… What these females came at me?" – aggressively responded Chad.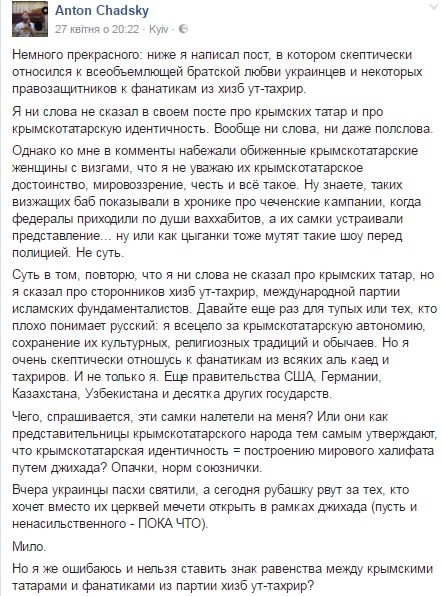 The insults krymchanok caused rough reaction in social networks. The Creator of the "jacket" was accused of xenophobia, called "Kremlin chmom" and urged to use these words "at home in Russia."
In the discussion intervened and famous journalist muzhdabaev. He stressed that the so-called emigrants were attached to Ukraine will "do everything to find some way to hurt us".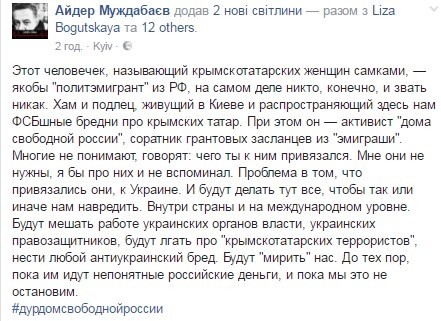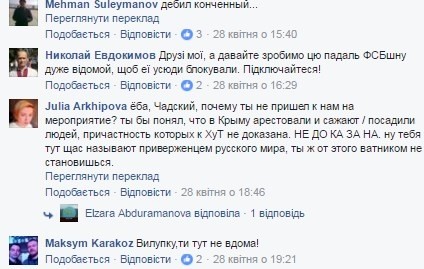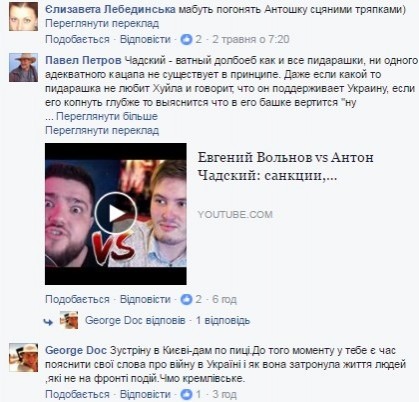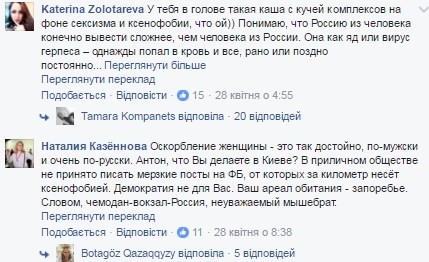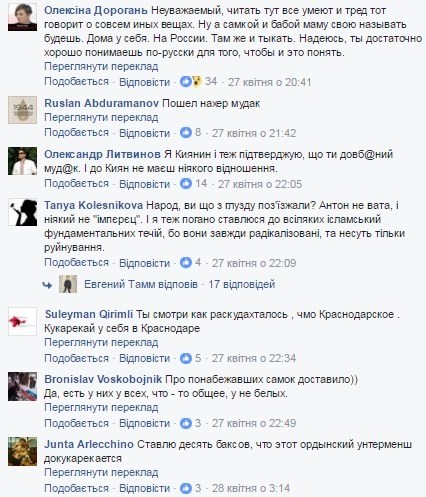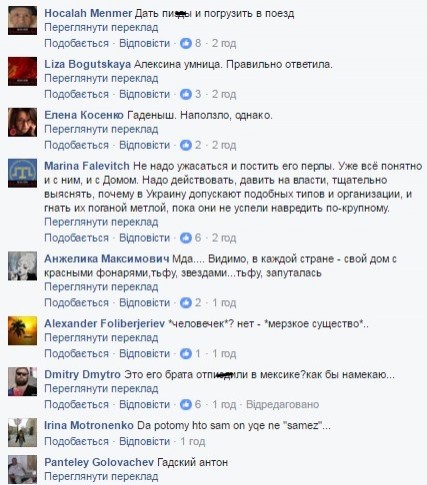 Comments
comments