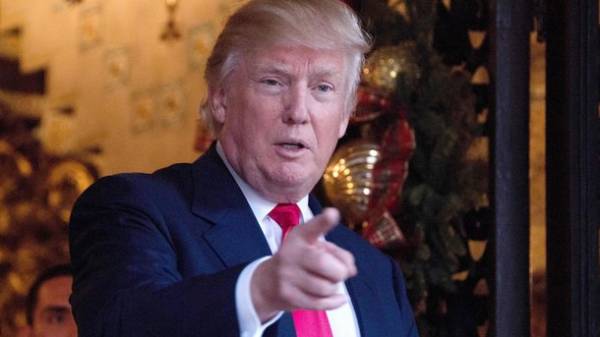 The President of the United States Donald trump in a weekly address to the citizens of the United States said that the reform of the immigration system must first respond "to the needs of American workers," reports happy "Freedom".
"For too long American workers have been forgotten by the government, – said the head of the White house. – Their interests were considered secondary compared to global projects. Earned was taken from them and distributed worldwide, shipped over the ocean " – quoted by Donald trump VOA.
According to the President of the United States, his administration has "proposed a new vision". During a visit to the company's factory Snap-On in Kenosha, Wisconsin, Donald trump met with the workers and, according to him, offered them a new programme of action.
"In Wisconsin, I have signed the Executive decree for the purchase of American goods and the provision of work, first and foremost, Americans. I approved the historic decision to Federal use of American goods to American workers, and the company has not entered into unprofitable contracts with countries that violate the rules and laws that use US to their needs," said trump.
In addition, the President, trump said that he had made the decision to reform the immigration system of the United States "so that it primarily meets the needs of American workers."
"We lose the standards that are destroying our jobs, protect our borders and promote the use of American sources of energy", – explained his decision, the head of the White house.
Comments
comments