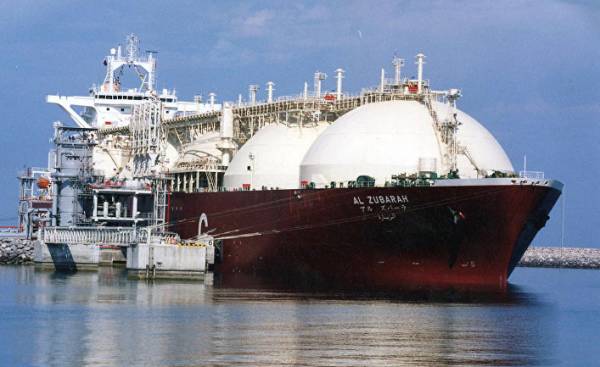 Diplomatic tensions between Qatar and the seven Arab countries, led by Saudi Arabia, the adoption by these countries of decision to blockade Qatar by land, sea and air has added more bitterness to many sources of regional tension. The success of initiatives designed to ensure a speedy resolution of the tensions, first of all, the intense diplomatic efforts of Turkey as temporary Chairman of the organization of Islamic cooperation and President Erdogan will benefit everyone. However, one question keeps running through my head. Could there be a chance that such a severe diplomatic crisis in the Persian Gulf arose after the free e-letter of UAE Ambassador in Washington, hostile to Qatar and Turkey, as well as after 48 hours from the statement of China that in Astana will discuss the issue of full membership of Iran in Shanghai cooperation organization, and China supports his application?
The reserves of gas fields "South Pars" that Qatar and Iran share with each other, are estimated at 51 trillion cubic meters of natural gas. From the point of view of the income of other Gulf countries in the energy sector this means that the positions of Qatar and Iran in the global economy that gives more weight to natural gas, will be much stronger. According to rough estimates, this Deposit is 40% of the reserves of Iran, which holds the world's second largest natural gas reserves. The share of Iran here and 14.2 trillion cubic meters of natural gas, Qatar was 25.4 trillion. For Qatar, which has the third largest natural gas reserves after Russia and Iran, this volume implies 99% of its existing reserves.
In other words, there is a big energy play, which extends to China, the project "One belt, one road", and if Iran will be able to sell such reserves to world markets, this would imply the strengthening of its influence in the region that do not want the United States and Saudi Arabia. And China cares about the satisfaction of their needs in the energy sector.
These events are the consequences of regional and global scale, which, along with civil air transport, competition in the energy sector, oil prices will affect the food sector, human resources of Qatar, on such construction projects as the facilities for the football world Cup in 2022. Their consequences also strike on the southern corridor with China's "One belt, one road", which will pass through Pakistan, Iran, the Persian Gulf.
The position of Turkey, strengthening its role as an oasis of economic and political stability in the region can increase as a result of all these events. However, we have a very important position in the field of "mediation" between the countries of the Persian Gulf.
Therefore, the success of reconciling Turkey's role may prevent the occurrence of such consequences in the region, in anticipation that someone is rubbing his hands.
Comments
comments