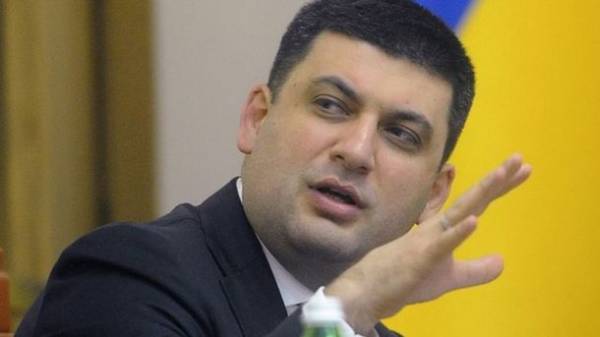 Prime Minister of Ukraine Volodymyr Groysman said that the Cabinet of Ministers at a meeting on Wednesday is going to hear all 12 candidates for membership of the Commission external audit to conduct an independent assessment (audit) the effectiveness of National anti-corruption Bureau of Ukraine from the government.
"At the meeting we will hold the hearing of those candidates who filed their nominations for the auditor of the National anti-corruption Bureau", – he said during a meeting of the Cabinet of Ministers of Ukraine on Wednesday in Kiev .
The Prime Minister said that all documents for participation in competition were submitted by 12 persons: 7 from the citizens of Ukraine and 5 foreigners – all of them will be heard live.
"Our task today is to listen to all the candidates who have submitted their proposals, then discuss them and make a decision", – said Groisman.
According to a posting on the government website, interviews with candidates will begin at 14:00 Wednesday.
As reported, the Memorandum of Ukraine with the International monetary Fund provided that until the end of April 2017, the President, the Verkhovna Rada and the Cabinet of Ministers of Ukraine shall appoint auditors of NABOO, however, these terms have not been met.
Comments
comments