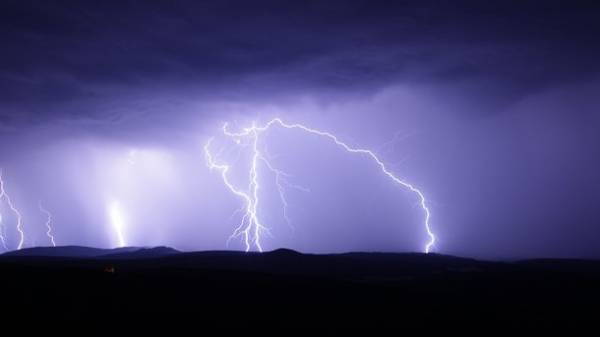 Today in Ukraine declared a storm warning.
According to the forecast Ukrgidromettsentra, August 22 in separate areas of the Northern and Central regions the rains and thunderstorms.
"On August 22 in Ukraine thunderstorms in Zhytomyr, Vinnytsia, Kyiv, Cherkasy and Kirovohrad regions of strong rains, with gusts of 17-22 m / s; on the right Bank of the country, wind gusts of 15-20 m / s", – reports a press-service gschs.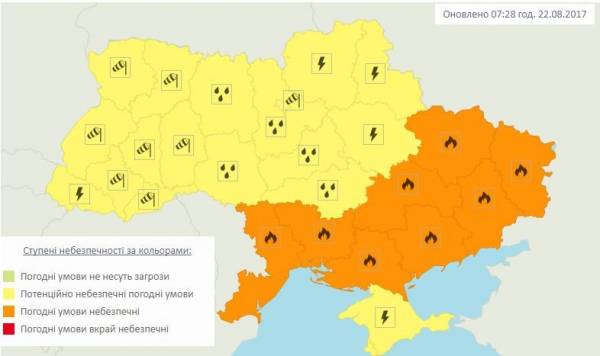 Photo: meteo.gov.ua
SEE ALSO
The weather forecaster told how long Ukraine will hold the promised cold
By the end of the day on August 22 in Kyiv thunderstorms and wind speeds of 15-20 m / s.
Recall that in the next few days weather forecasters predict temperatures below 20 degrees Celsius, and at the end of the week can return to the heat. The website "Today" found out what weather to wait for the Ukrainians this week.
Comments
comments