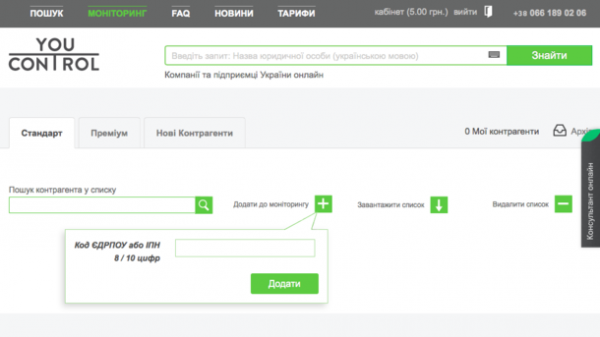 Employees of the security Service of Ukraine (SBU) has exposed the Kiev commercial structure in the illegal collection and sale of information is restricted and is the property of the state. Reports a press about it-service SBU.
"Militiamen established that the dealers using special software, illegal interfere in the work of automated systems and computer networks of the state structures. The specialists of the security Service of Ukraine recorded copy by attackers of information, in particular with systems and networks of the Ministry of justice, fiscal service and the State judicial administration of Ukraine. Merchants sold customers access to illegally created the database, giving it as gathered from open sources," soobshili in the SBU.
Earlier today on the searches complained to the company YouControl, which, according to the manual, "automatically generates a file on each company of Ukraine, using information from public registers".
SBU notes that the searches were sanctioned by the court and held in the office, at the place of residence of the owners and top management of the company.
"The intelligence officers found telecommunications equipment, which kept the illegally obtained information, and seized relevant documentation. Field investigators of security service of Ukraine also found that illegal duplicates of databases stored on servers in other countries. Software attackers are also allowed to collect data from users of their services", – told in SBU.
Open criminal proceedings under part 2 of article 359 of the Criminal code of Ukraine. Proceed urgent quickly-investigative actions.
Comments
comments