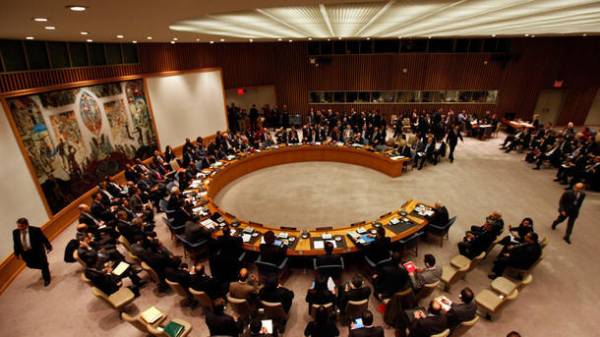 The members of the Security Council on Friday unanimously adopted a resolution expanding the sanctions list against North Korea.
"The draft resolution has garnered 15 "Yes" votes, the draft resolution was adopted unanimously", – said after the vote, presiding in the UN security Council in June, the permanent representative of Bolivia to the world organization of Sasha, Llorentti.
The document prepared by the United States in response to the ongoing launches of DPRK's ballistic missiles, which is prohibited by the relevant resolutions of the UN security Council, and provides for the introduction of "black list" additional persons and legal entities of the DPRK. They will be extended the sanctions regime against North Korea, including a ban on entry to other countries and freezing of financial assets abroad.
The resolution urges the DPRK to immediately cease the prohibited missile and nuclear activities and confirmed the desire of the UN security Council to political and diplomatic settlement of tensions on the Korean Peninsula.
Comments
comments