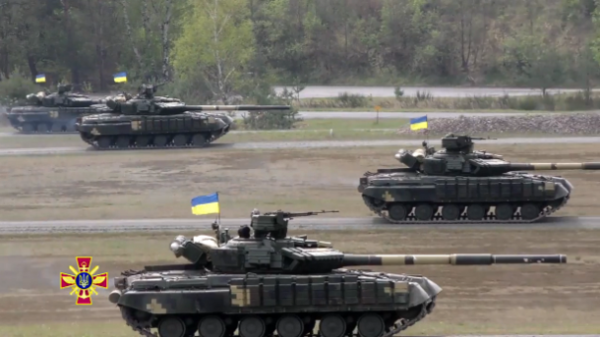 The Minister of defence of Russia Sergey Shoigu drew attention that the Ukrainian tankers danced competitively NATO tanks of the Soviet era T-64, which in Russia is already out of production, reports TASS.
According to him, these tanks in Russia are used for educational purposes.
However, in fairness it should be noted that Russia does not hesitate to use the T-64 in the Donbas, firing at the Ukrainian military. Probably "starichki" not so bad.
"There is a repetition on the part of NATO, they tried this year to spend "Tank biathlon", but not for us to judge how they did. We are pleased that they follow the same course. A little surprising that they compete with tanks that have stopped producing we, at least, during Soviet times, and our weapons were on Ukraine with tanks T-64. The tanks shot at us with weapons and filmed quite a long time," – said Shoigu.
It is worth noting that the old models of tanks did not stop the Ukrainians to make a splash in the "tank biathlon".
As reported, Ukrainian tankers took part in the competition Strong Europe Tank Challenge 2017, which showed the class and driving. The Ministry of defence of Ukraine noted that Ukrainians pleasantly surprised by NATO representatives.
Comments
comments