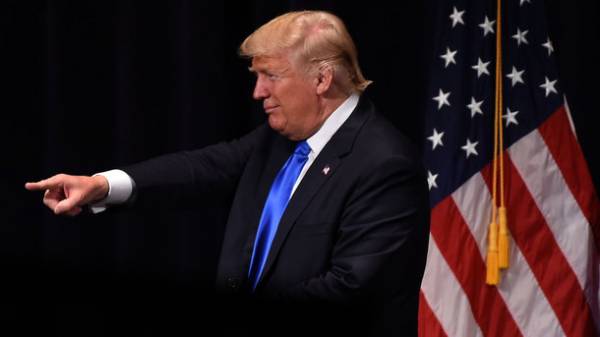 In the history with resignation of the assistant to the President for national security Michael Flynn's most disturbing is the leak of sensitive information from government agencies. The President of the United States Donald trump wrote on his page on Facebook.
"The main question here is, why do we see so many cases of illegal information leaks in Washington? Whether to continue these leaks, when I'll be North Korea, etc?", – said trump.
As you know, Michael Flynn resigned from the post of assistant to the President Donald trump on national security.
A message about Flynn's resignation came after, as the Washington Post and the Associated Press Agency (AP) reported that the U.S. justice Department issued a warning to the White house that Flynn put himself in a compromising position because of the contact with the Russian Ambassador to the United States.
According to Reuters, the main problem for Flynn was that before the inauguration of trump's ex-military had not yet held the position of national security adviser. And then if he was talking to the Russian side about the possibility of lifting the sanctions, it was a violation of American law – private persons are forbidden to interfere in foreign policy.
Reportedly, trump has accepted the resignation of Flynn and appointed Lieutenant-General in the resignation of Keith Kellogg's acting assistant to the President for national security.
According to CNN, the successor to Flynn may be a former Director of the Central intelligence Agency (CIA) David Petraeus. The broadcaster said that in the near future Petraeus will visit the White house.
Comments
comments