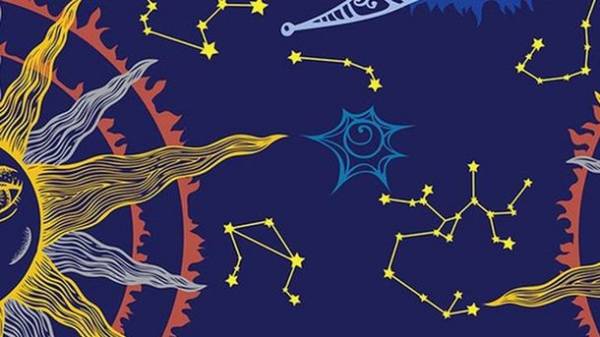 ARIES. Life now for you is a gamble. And still not much flirt, follow the rules of nobility, or risk becoming bankrupt. Please refrain from attacks on other people's resources, don't be selfish, spendthrift, carefully allocate their own funds, family budget, making necessary purchases. Most importantly — a passionate "want" time to rein in.
Your task is to make people happy (marriages especially), and here all means are good. Willing to ante up, share all that rich (financially, heartily, energetically, physically), so it is necessary for the good of the future.
To keep a career afloat, work with creative zeal, brightly showcasing their talents, generating ideas. Bosses will appreciate.
TAURUS. Events of the week-the crucial test of the correct action. Your character clearly demonstrated the traits are genetically inherited from ancestors, and therefore are sympathetic to the behavior of households, because the Apple fall far from the tree.
Respect for family, national traditions, create a cozy family atmosphere and power spontanious. Dom is an inexhaustible source of creative energopodachi.
To subdue ambition, claims are not present, but leave relatives the right to their own tastes the opposite opinion.
Many brewing a successful solution of problems with real estate (renting, buying).
And we should not wash dirty linen in public with!
Activate contacts with Cancers.
13-15 August — crisis days.
GEMINI. You have to wallow in the karmic cycle. If earlier it was cunning, resorted to the adventures, deceptions, ruses, it would all come to the surface. Initiative be dosed forcibly impose nothing to anybody. Ask for help kindly go to others.
At the same time listen to the call of the body — there is a risk to be exhausted and sick. Health — the Holy of holies, it should be protected, avoiding fatigue, time to rest, to engage in the prevention of body and soul. And be sure to serve alms to the needy. Her range is diverse — someone to help financially and someone to comfort him mentally. The hand giving will not become scanty!
16-17 August — good days.
CANCERS. In the financial sector high dynamics, to change jobs should not be here will be able to make enough money, strengthen professional credibility. However, costs will rise in proportion to income. Stick to the Golden midway in the desires and opportunities, a violation of the balance "take-give" (and love too) is unacceptable. Calculate all the risks. Tear any relationship is now impossible.
If you are a cheapskate, selfish, stingy to "fork" about love happiness, despite the charm of the charm do not dream. Only knight's spiritual nature can count on the grace of personal life. To realize the cherished desire will carry a model family man.
LIONS. You are bright influential leaders, enormous energy, able to outshine any competitor, to twist the RAM's horn of those who do not comply. Indifferent around there, some of you madly admire, and others are afraid, jealous. Skillfully balance the power of the scepter (for moving through a minefield), to do with the rebels to consolidate and not make enemies.
At work beware of competitors, they are unpredictable, inventive (you may underestimate them), and do not argue with management.
Now the last "Yes" or "no" is still with you — in all situations requiring tear bonds, contracts, agreements or Association of the parties.
13-15 August — crisis days.
VIRGO. Your site behind the scenes, where seething life-changing event, and you deftly manipulate the secret levers of influence. Go with the flow, solving problems as they arrive. And above all others. You should not advertise their activities (except for Trustees), to dictate the terms. Silence is Golden.
It's time to reduce work load, to leave the "left" work, if it is not, is abhorrent. Material goods will come from other sources. Take an active part in charity events, umudrjaetesj during circumstances time to Express themselves, and when necessary — to hide underground. Asceticism is good.
And certainly pay attention to the beloved, it is a wonderful outlet.
From August 13 to September 5 should not start a new business, this period of misunderstanding each other, stupid misunderstandings, information errors, false rumors.
LIBRA. He found himself on the crest of the social popularity, stay true friends, luck will come. Now you are the heart, the brain, the creative engine of the fraternal team. Benefactor and a brilliant political strategist.
Passionate appetites, the desires of "want everything now" should be curbed. Attention hunters love adventurous enough to experiment, relationship with a longtime mistress (kami) it's time to reformat it. And don't be naive, in critical moments, you can "buy". Hold Of Cancers, Sagittarius.
16-17 August — good days.
SCORPIONS. Around electrified atmosphere, not jump rashly into a bad "company". As they say, with a clever find, but a fool will lose. If you possess in perfection of professional skill and set a goal to climb the career Olympus, secretly forge the iron is hot. Then we will be able to get a prestigious position or strengthen the business position. High patrons there, the authorities will create a wonderful privilege.
The main thing — to get along with competitors and rational approach to personal requirements. Because you will be given on merit, not more.
Regularly miserable sacrifice, to show mercy and compassion, now, through you, the Hand of God.
And household chores will wait.
13-15 August — crisis days.
ARCHERS. The working area is a space for advertising achievements, talents, accumulated experience, but at the same time is a dangerous pathogen for opponents, who subtly sharpening their teeth on you.
Undertaking joint projects, stay faithful spiritual friends, who sincerely trust, with whom fraternal relations at the time were difficult tests — they will not disappoint!
And remember: the one who is "bluffing" — works on black power. Resist external provocations.
CAPRICORNS. You risk the captivity of sexual addictions, for which you will have to "fork" gene in sense gratification require payment of increased commitment. Will skimp is left alone, angry and dissatisfied.
Charming choices "suffer" insatiable, so if you value your Union, your task is to invest its own resources (heart, energetic, sensual, material, intellectual) to benefit their needs.
Do not regret, getting rich who gives!
AQUARIANS. Organization, mobility, clarity of thought — the key to the neutralization of critical situations and conflicts. The week is extremely intense. Dissatisfaction with professional problems can be compensated thanks to the harmonious business team and deal with domestic incidents of marriage will help the companions.
Now anyone who dreams of a happy Union, fate sends a worthy partner. But keep in mind — you choose not and you. Don't miss your soul mate. Not initiate a divorce if the relationship is deadlocked. There is a chance to reformat.
Take care of appearance, the product in a beautiful package that will attract a buyer.
13-15 August — crisis days.
FISH. You — hard workers, versatile professionals able to handle the most complex task, while performing a wide scope of work for that will appreciate the boss. And salaries will increase. Podrabatyvaya on the side, take an active part in the modernisation of labour processes, keeping pace with advanced technologies. Competitors do not fight, and share practical experience.
The team's interests should be put first. About health don't worry, during inspired creative work will melt all the stress toxins, will regain their equilibrium with physiological body rhythms. However, and the evil one does not sleep, pushing the provocations in the sphere of "superior-subordinate", "parents-children". Here from February until November is destined to pass a test of Holiness.
Comments
comments