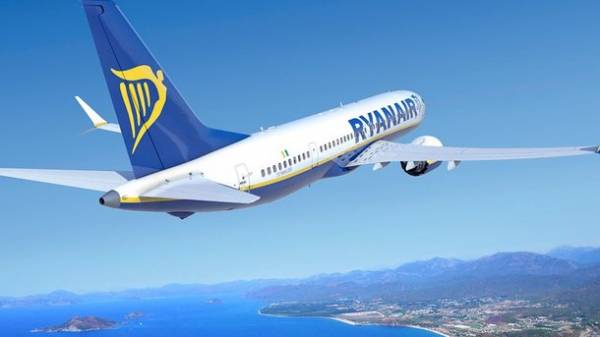 Low-cost airline Ryanair is ready to resume negotiations with Ukraine. This was stated by Minister of infrastructure Volodymyr Omelian.
"I had a conversation with the leadership of Ryanair, they are ready to resume negotiations if these negotiations are really negotiations. Let me remind you that up to this point, negotiations with the airport "Borispol" in fact, was not just the public accusations, insults and maximum breakdown of the negotiation process", – said the Minister.
Omeljan expressed hope that with the assistance of the President and Prime Minister of Ukraine negotiations will be concluded on favorable conditions for Ukraine.
"I would love us to have concluded these negotiations as soon as possible. I don't see any other scenario because there is a clear indication, a clear position of Prime Minister, we are talking about the socio-economic aspect for the entire state," – concluded Omeljan.
Read also: the Prices for tickets in Ukraine will fall even without Ryanair – Omeljan
As reported, Ryanair July 10, announced the cancellation of the planned entrance to Ukraine after the airport "Borispol" has violated the agreement reached in March this year, the Ministry of Infrastructure officials of the airport and its current General Director Pavel Ryabikin. The airline expressed regret that the airport of Lviv became the victim of a decision "Borispol". At the same time, the management of Lviv noted that the agreement of the airline with the airport still was signed.
Comments
comments