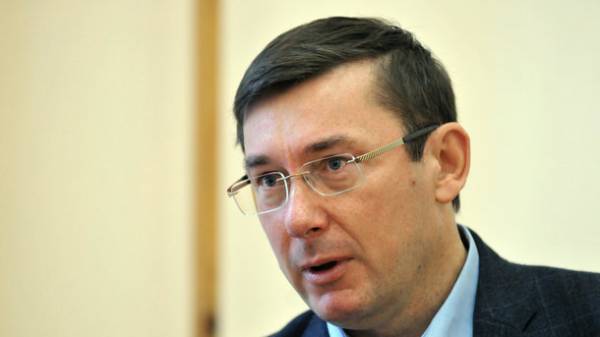 The faction "Block of Petro Poroshenko" in the Verkhovna Rada is satisfied with the work of the General Prosecutor of Ukraine Yury Lutsenko. It is declared by the representative of the President in the Ukrainian Parliament, member of the BPP Irina Lutsenko.
"The faction is awaiting the arrival of (the Verkhovna Rada – Ed.) the attorney-General. The faction believes that the attorney General had done his job for the year", – Lutsenko told reporters.
"He pulled those things that in the three years previous General prosecutors are unable to bring to an end: may not have had the political will may not have had some desire. Lutsenko did it. And the serious attack, which runs for attorney General today, saying that he did it," she added.
At the same time, the parliamentarian understands that society expects even better results from the work of the attorney General.
"The claims made by the opposition party, suggests that Russian lobby is not like the activities of the Prosecutor General", she added.
As earlier reported, the head of the BPP Arthur Gerasimov reported that Lutsenko will deliver a report in Parliament next week, a lawmaker of BPP Alexey Goncharenko called the date of may 24.
Lutsenko confirmed the intention to make a report in the Verkhovna Rada on Wednesday, may 24: "Previously, I think that this environment".
On the question of whether he is preparing for submission to Parliament submission on removal of inviolability from someone from MPs, the public Prosecutor answered: "There hear".
Recall President of Ukraine Petro Poroshenko said that satisfied with the work of Yury Lutsenko on a post of the General Prosecutor of Ukraine.
Comments
comments