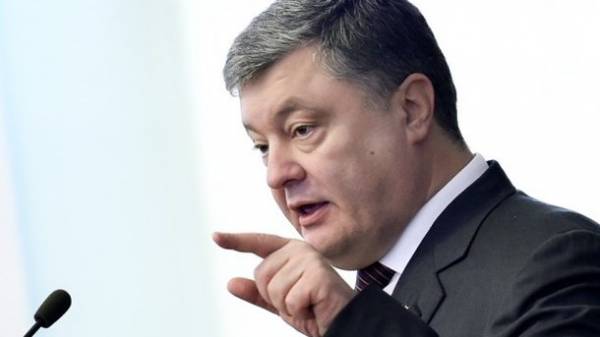 President of Ukraine Petro Poroshenko said that Russia will not stop aggression against Ukraine, trying to expand the zone of influence in the world.He said this during a speech at the Royal Institute of international Affairs Chatham House in London, reports 112.ua.
He cited a statement by Churchill in 1942, which shows the state of Affairs in our time.
"Churchill said in January 1942: "one hopes that if it is enough to feed the crocodile, the crocodile will eat him later". There is one place where these words are especially relevant, the Ukraine, and the crocodile, of which many would like to feed, so it doesn't eat them today. They hope that Russia will satisfy your appetite, it will not spread its influence further. But I want to convince them: Russia will not load up. She does not believe in democracy and human rights, she believes in dominance on the world and area of influence, she doesn't play by the rules," – said Poroshenko.
We will remind, earlier during a visit to Britain Petro Poroshenko has held a meeting with representatives of business circles of the country. The head of state noted the successful cooperation between the Ukrainian enterprise "Antonov" and the British company "Dowty Propellers" in the design of transport aircraft An-132D.
Comments
comments