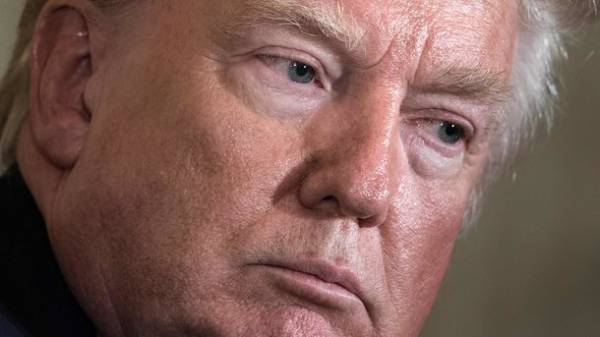 The administration of the President of the United States Donald trump is not willing to take on additional powers and join the "Norman format" to seek ways of resolving the situation in Donbas.
In an interview with Dеutsche Welle said the representative of the government of the Federal Republic of Germany on cooperation with Russia Gernot Erler.
"For a long time have been speculating will not change anything in the "Normandy format", will not occur if there is a new role for the United States. My impression: now largely a consensus that the "Normandy format", that is, the cooperation of Germany, France, Ukraine and Russia towards a political settlement of the conflict, should continue," – said the politician.
He noted that he sees the problems that France has elected a new President.
"I don't see any problem in change of Hollande Macron. Macron were in Berlin and had the opportunity to raise this issue in conversation with the German government. I was under the impression that the administration of Donald trump is not interested to go through the additional tasks in Europe. But rather, continuing the course of the administration of Barack Obama, she believes it is a European problem that should be resolved by the Europeans. Although, of course, we always informed the American side," said Erler.
He assured that in Berlin interested in any development process, which would lead to greater success than now.
"But, as I said, the American side is not interested in changing the format. This is the impression we have. I think it's understood in Kiev", – said the German politician.
"You could see in the Obama administration's satisfaction that the additional involvement of the United States was not necessary. Because of the famous Obama pivot to Asia in Washington, I was not unhappy that France and Germany took responsibility in Europe. As I said, always carried out in consultation and agreement with America. However, no direct participation. It seems that this will continue," said Erler.
As previously reported, foreign Minister of Germany, Sigmar Gabriel (Sigmar Gabriel) has stated that he hopes that in the future the United States will take an active part in the process of political settlement of the conflict in the Donbass.
According to German officials, both men explicitly called for cooperation with the aim of reaching a compromise in this matter. "At the beginning of the new government it was not so clear," – said Gabriel.
Comments
comments