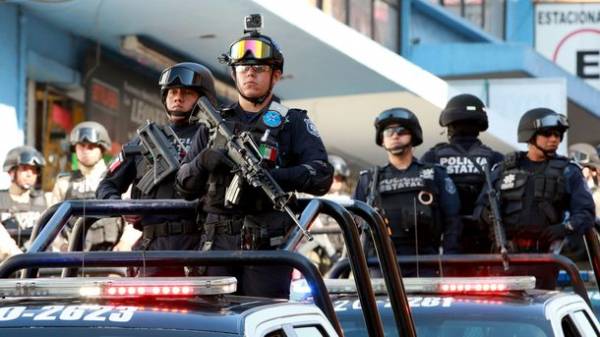 All the police of the city of Ocotlan, in the Mexican state of Jalisco on Tuesday was forcibly disarmed and arrested, said a unified command of the police force of a state in the local Prosecutor's office.
The reason of disarmament of the police Ocotlan could be suspected of infiltration in their ranks of criminal elements, although this information is not officially announced, reports portal Informador.
According to prosecutors, control over the order in Ocotlan while assigned to the police force subordinated to the state of Jalisco.
Now the detained police officers will be transported to Guadalajara, where they will undergo a thorough inspection. On its results the decision will be taken whether they can continue or should be dismissed.
The town of Tonalá has become infamous in March 2015, when a group of bandits made a well-prepared attack on a patrol in the newly created gendarmerie of Mexico. Then on the spot were killed 11 people, including five policemen, and eight more were injured. The authorities in the investigation led to the arrest of four local police officers Ocotlan that could be associated with the attackers.
Comments
comments