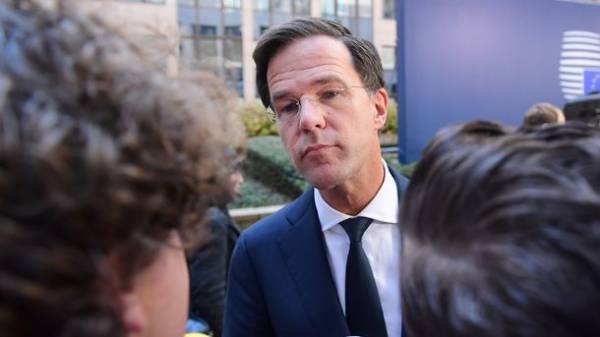 Exactly two months after the elections in the Netherlands on Monday failed negotiations on a four-party coalition in the lower house of Parliament. About it reports the Euobserver, reports "Ukrainian truth".
"The divergence was very large," – said the representative of the "people's party for freedom and democracy," edit shippers, who led the negotiations on the creation of a coalition between his party, the center-right Christian Democrats, the centrist D66 and the party "Green Left".
In particular, according to Shippers, the parties are unable to overcome differences in attitude to migration.
Dutch media reported that the "Green-Left" refused to support the migration of new EU agreements with African countries, prisoners on the principle of an agreement between Ankara and Brussels.
At the same time, the right centrists favor of such agreements, which provide for the allocation of funds to potential migrants remained in their country, and dared the dangerous journey to Europe.
Disagreements in the party also appeared in the issues of climate change and the difference of income.
Acting Prime Minister mark Rutte, who heads a "people's party for freedom and democracy," said that he was disappointed by the failure of the negotiations.
It is unclear which combination of parties will be considered in the future to form a coalition.
In the elections to the lower house of the Dutch Parliament on 15 March pass the barrier from 13 games, which was the highest number of games since 1972. As a result of forming a coalition had to be at least four parties.
Comments
comments