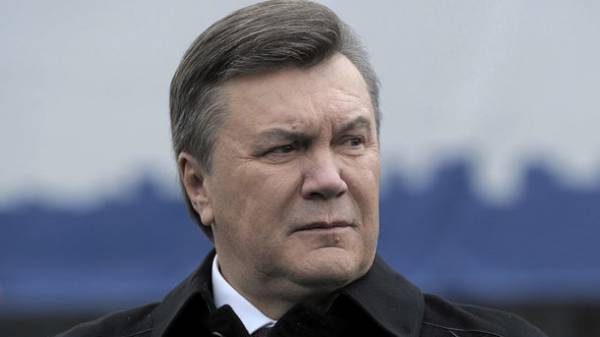 In order No. 5350, which proposes to approve and submit to the Council a proposal to impose sanctions against the fugitive Viktor Yanukovych and his entourage, voted 35 deputies from BPP. These votes would be quite enough that the resolution received the required adoption of 226 "for".
Thus, according to the website of Parliament of 140 deputies from the BPP supported the decision 65 deputies. Did not vote (that is, the MPs were present in Parliament) – 35 MPs. In the "people's front" this decision was supported by 65 MPs voted – for 6 people.
In the PF promise to bring this resolution to the Verkhovna Rada again.
"This is a litmus test for the Parliament that today we were to vote this resolution and, in the end, to impose personal sanctions against Yanukovych's entourage. Because I personally weird when we appeal to our Western partners not to lift sanctions, and even to expand them. Therefore, I appeal to our colleagues in the coalition, the fraction of the PPB to conduct intra-faction debate, and to decide that the next time had the support of the audience", – told reporters on the sidelines of the head of the faction of the NF, one of the authors of the resolution Maxim Bourbaki.
The BPP say they did not support the decision of the members of the informal group SHOT, which is included in BPP. "Traitors enough (in BPP. – Ed.). So what? I am outraged. I campaigned for the ruling, reported on it in Committee, we unanimously supported the resolution," – said the "Today" people's Deputy from BPP Ivan Vinnik.
Deputies from the group of the IMPACT their position without comment. But unofficially, some people's deputies from BPP told me that when voting for this resolution failed, the speaker Andriy Parubiy tried three times to return to the consideration of the resolution on sanctions against Yanukovych and his entourage. "The deputies who voted "for", chanted in the session hall, "Klitschko!". Well, his group did not vote", – told us one of the deputies from the BPP.
In an interview with the "Today" Deputy head of the faction Alexei Goncharenko said that this decision necessarily should be put to a second vote. "I personally voted "for". I can't speak for others, if they do not vote is their personal position," – said the MP.
As reported, today the Verkhovna Rada failed to impose sanctions against Yanukovych and his entourage.
Comments
comments