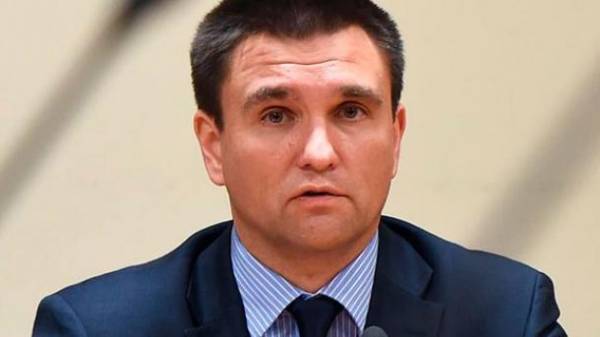 The Minister of foreign Affairs of Ukraine Pavlo Klimkin denied the existence of the agreement to expand the "Normandy format" talks on the situation in Ukraine by the USA, which was allegedly reached on the sidelines of the security conference in Munich at the end of last week.
As the Minister said in an interview ZN.ua actually in Munich one of anything similar did not agree, and this "arrangement" is a mythical character. "This mythology that somehow all picked up. In fact, in Munich is one of anything similar did not agree. It did not sound or the "Normandie", or in individual meetings. Just, as I understand it, when the meetings were held at Tillerson, including Gabriel, were talking about the fact that now, at the moment, "Norman format" function as it operates," – said Klimkin.
According to the head of the foreign Ministry, the American side is ready to look within the negotiation process of the shape of your engagement.
Earlier it was reported that after talks with U.S. Secretary of state Rex Tillerson in Munich, foreign Minister of Germany, Sigmar Gabriel, said that the format "Norman Quartet" will not be expanded.
"We talked about the format extension with U.S. Secretary of state Rex Tillerson. We agreed on contacts with the United States. But I think that the current format should be preserved. The US agreed to it," – said the head of the German foreign Ministry.
Comments
comments