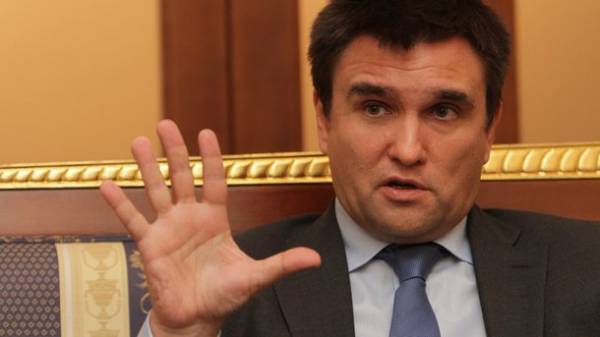 Moscow is not the first time deliberately goes on breach of contract, and Western businesses should get rid of illusions about the decency of the Russian partners after the scandal with Siemens. About this author in an article for the German publication, wrote to the Minister of foreign Affairs of Ukraine Pavlo Klimkin, reports the press service of the Embassy of Ukraine in Germany.
"Now is the time to remove the rose glasses and look at reality: it is the policy regarding the Crimea is a weak point of world diplomacy", – said Klimkin.
Turbine Siemens, being in occupied to the Crimea to bypass sanctions, create a "deep disappointment, which turns to fear," wrote the Minister.
Klimkin stressed that "no one played more empty political promises so masterly, as the Kremlin". And at the same time, the requirement of Moscow to go to the "business as usual" (business as under normal conditions) from the point of view of real politics gets louder, the Minister stated.
SEE ALSO
Siemens begins to take revenge on Russia for turbines in the Crimea
In a three-year struggle for the implementation of the Minsk agreements Ukraine and its Western partners should understand what it means to "Realpolitik in Russian," said the diplomat, explaining that the case of turbines is not a misunderstanding, and error.
"Of course, no doubt that is the concern "Siemens" will take the necessary legal steps to this unusual violation, promptly and fully to study the prerequisites for delivery of the turbines in Crimea is contrary to the contract and to cancel this decision," wrote the Minister.
Klimkin also gave advice to Siemens and other companies that make decisions about business cooperation with Russia: "after Shaking their hand, then don't forget to count your fingers."
We will remind, the EU has supported new sanctions against Russia because of the scandal with the turbines in the Crimea.
Comments
comments