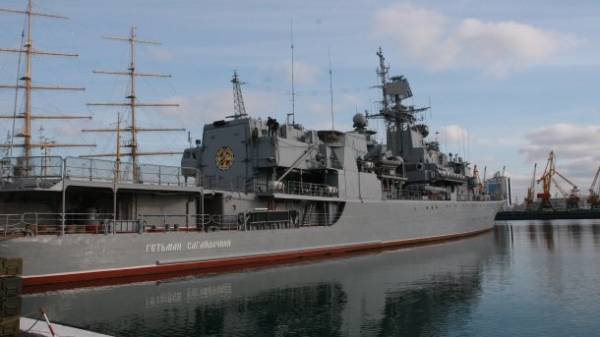 Frigate of naval forces of armed forces of Ukraine "Hetman Sahaidachny" only recently repaired, as it has failed through the fault of the contractor that made the repairs. About it reports a press-service GPU.
It is noted that the military Prosecutor of the southern region revealed the fact of failure of the diesel engine of the frigate shortly after the repair for the state defence order.
"Despite the violation of the terms of the contract, the company-the contractor has not eliminated the shortcomings of the engine under warranty during the agreed period. Given the possible negative consequences for the combat readiness of naval forces of VSU and to eliminate violations of the law, the military Prosecutor has addressed in court with the claim about collecting of penalties in the interests of the state for the sum of 668 thousand UAH", – stated in the message of the GPU.
As reported on may 17, at the shipyard in Odessa started the renovation of the flagship of the naval forces of Ukraine frigate "Hetman Sahaidachny". At the ship-repair enterprise said that the repair is planned.
Comments
comments