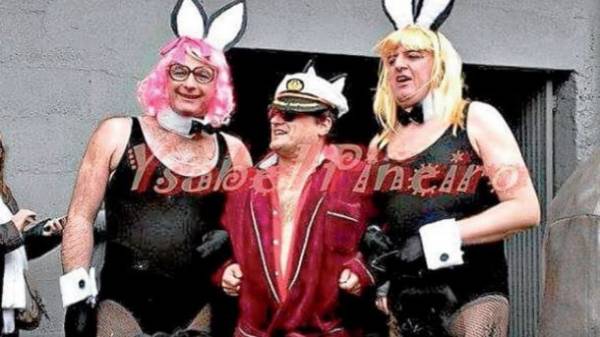 A priest from a Spanish town Contis decided to surprise his parishioners carnival way and dressed in the style of the founder of Playboy magazine Hugh Hefner, reports Lenta.ru citing local newspaper La Voz de Galizia.
It is reported that father Juan Carlos Martinez came to the carnival in robe, captain's hat and a cigar in his mouth. Moreover, he was also accompanied by two men dressed in women's clothes in the style of the models of Playboy. Martinez posed with them on the outspread red fabric that imitates the bed, and made obscene gestures with one of the "companions".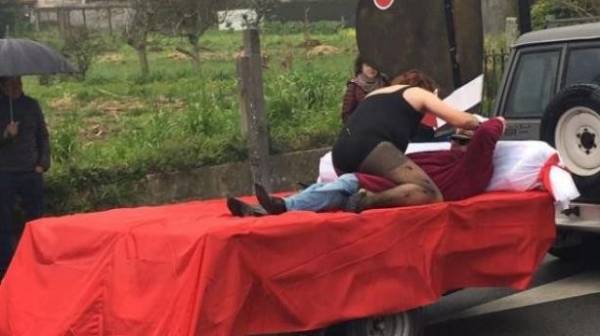 Photo: Twitter
It is worth noting that the priest repented of his actions and decided to apologize to the Archbishop.
According to Martinez, other representatives of the Catholic Church was unhappy with his outburst and urged to "think about their behavior, is clearly inappropriate for a priest".
Despite this behavior of the priest, the local population did not condemn his actions, but on the contrary expressed his support.
"These things happen sometimes at carnivals, it's funny. He's a great priest, and all his love," expressed the opinion of the people.
When the senior priest Calisto Cobo came to town to hold a conversation with father Martinez, he found that dozens of residents gathered near his house to demonstrate their support.
"It's great that the people for whom he served," he said, adding that, despite the displeasure of the Archbishop, priest will have no long-term consequences.
Comments
comments