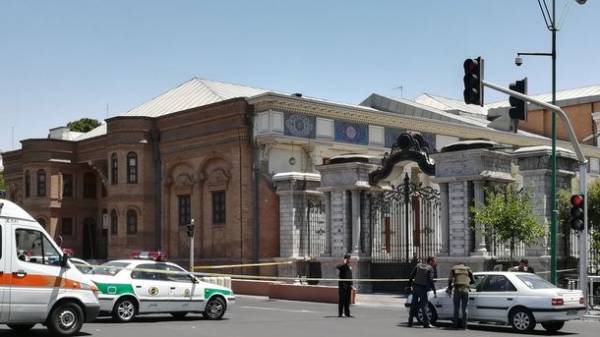 ISIS released a video of a terrorist attack in Tehran inside the building of the Iranian Parliament. ISIS released a video via the information resource militants Amaq, reports the Independent television channel "112 Ukraine".
The video, shot by terrorists, shows the injured or dead man in business clothes lying on the floor of the office room when a man with a gun walks by.
Also the video shows the man with the Kalashnikov rifle.
As previously reported, in the building of the Iranian Parliament shooting occurred, several people were injured. Then in the Iranian capital Tehran was the second day for the assault with a firearm, this time in the mausoleum of Khomeini.
ISIL has claimed responsibility for the attacks.
Comments
comments