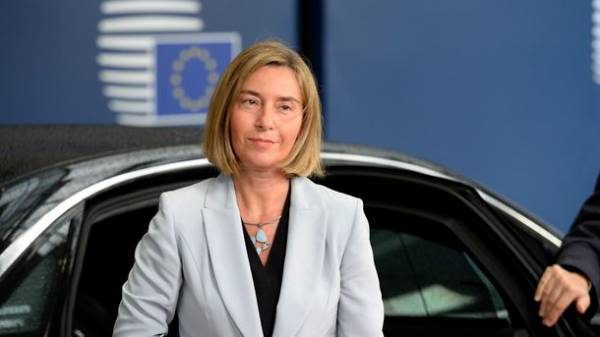 The head of EU diplomacy Federica Mogherini called important on Thursday adopted by the Council of the EU, gathered, composed of the defence Ministers, the decision on strengthening the "instruments of rapid response, including combat units" of the European Union.
"They exist, we have ten years. They never deployed, and this is due mainly to the difficulties related to the financial mechanism. The Council decided to overcome these difficulties," said the high representative of the Union for foreign Affairs at a press conference in Brussels after a meeting of the EU Council.
According to her, in the coming months this capacity will be revised to provide financing to enable the deployment of these forces.
"The decision was made. The situation, of course, will not change from day to day. It will also take some time. I think that it is about a few months because it's hard," said Mogherini.
She explained that these units are designed to perform within a certain time function of peacekeeping, for example, providing in the crisis region, the interval between the two UN operations.
The head of EU diplomacy said that the revision of financing of the technical level will be engaged in relevant working groups. At the political level is not a matter for heads of state and government by the June EU summit. The main political instructions have been formulated on Thursday the defence Ministers. We are talking about joint financing of the units.
In response to the question of how long it may need to be ready for the first deployment of such units, Mogherini pointed to the fact that so far made only a political decision. Will require technical work, and it is possible that the business may continue to face new challenges.
"I think and hope this will be resolved during the year", – said EU high representative for foreign Affairs.
Comments
comments