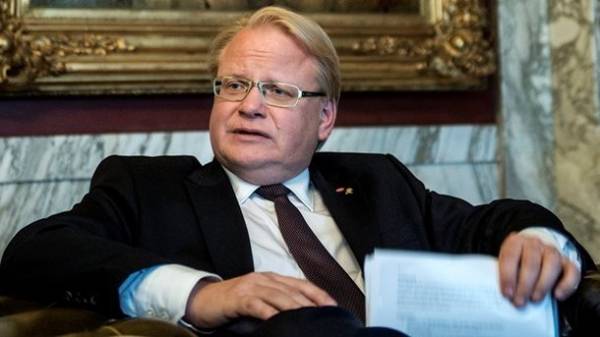 The Minister of defence of Sweden Peter Hultqvist said that Russia is the main challenge for security in Europe. He stated this during a meeting with U.S. Secretary of defense James Mattis, reported on the website of the Pentagon, reports "Ukrainian truth".
"From my point of view, Russia is a major challenge. Russia has called into question the security order in Europe. This has a destabilizing effect on Northern Europe and beyond," said Hultquist.
"Aggression in Ukraine and annexation of Crimea continues, is contrary to international law", – he added.
He stressed that the US sanctions and the EU against Russia should be maintained.
Previously the Swedish government has decided to restore military conscription to counter Russia in the Baltic sea. Therefore, from 1 January for military service in the country will enter 4 thousand boys and girls born in 1999.
Comments
comments