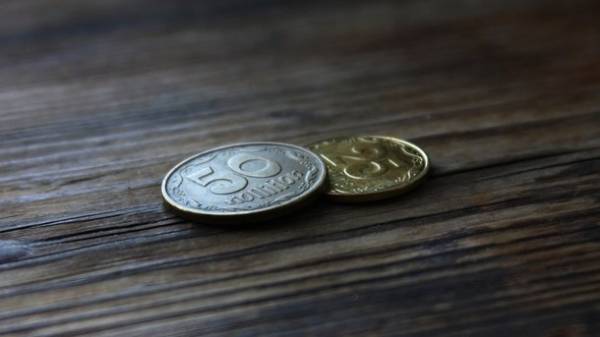 The government's proposed pension reform will allow for 7-10 years to eliminate the deficit of the Pension Fund. This was stated by Prime Minister Vladimir Groisman.
"This reform gives us the opportunity to forge a deficit-free budget of the pension Fund. For the past 7-10 years we will reach a zero deficit of the pension Fund", – the Prime Minister promised.
Groysman stressed that the pension Fund deficit in 2017 amounted to 140 billion UAH, which is more than the budget of education and health together, and more than the defense budget of the country.
"We now have 25% of the employed population who work do not pay the SSC. People don't pay into the Pension Fund, and then when it's retirement age, come to PF and say, "Give us money". Today, because of this, the Pension Fund has a deficit of 140 billion UAH", – said earlier Groisman.
According to him, in General, people pay into the Pension Fund in less than they receive from it. The Prime Minister estimated that of the 26 million population aged 18 to 60 years pay a fee of 12 million Ukrainian citizens and 12 million Ukrainian pensioners receive pensions. "One to one is a very bad indicator that suggests that the pension system is sick and needs serious reform," – said Groisman.
"If nothing is done next year, the deficit will be 175 billion, and it will grow. Thus, in 3-5 years, the pension Fund will not have funds to pay even such miserable pensions. This suggests that we should take responsibility to change this system", – said the head of government.
This Groisman said that at the moment the minimum pension of 3-5 thousand UAH in Ukraine is impossible.
"I also want the minimum pension in the country was 3 thousand or 5 thousand UAH, but then will grow the deficit of the Pension Fund. If it's 140 billion, multiply it by three and you will see that it will be more than 400 billion deficit, which is 40-50% of our budget. It is impossible today, the economy cannot afford," — said Groisman.
The Cabinet of Ministers of Ukraine adopted the draft pension reform and submitted it to the Council reforms. According to the draft, pension in Ukraine will increaseand the retirement age will remain almost unchanged. At the same time for some categories of Ukrainians will cancel the special conditions of retirement.
May 16, arrived in Ukraine IMF mission, which intends to see the project of pension reform which are conditions of tranche by the IMF in the framework of the Memorandum on cooperation. Representatives of the Fund will work in Kiev until may 25.
Comments
comments