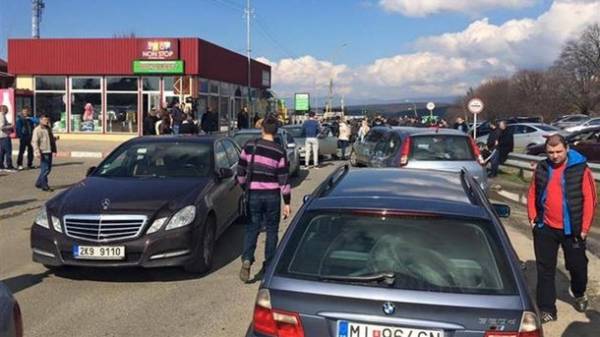 Ukrainian courts started to fine the owners of bonded car on foreign registration for violation of customs regulations. This writes the "Autocentre".
Thus, according to the newspaper, the Kyiv administrative court of appeals sided with the State fiscal service (SFS) and resolved to exact from the owner of a Mercedes-Benz E320 Lithuanian rooms and a fine of 300% of the unpaid customs payments – 1 billion 681 846 thousand hryvnias.
Mercedes on foreign registration belonged to a resident of Cherkasy. 22 Dec 2016 GFS gave him a penalty for violation of customs regulations. He was able to challenge the decision in the court of first instance, but now the court of appeal took the side of the sneaks. However, the owner of the Mercedes is still a chance to appeal.
SEE ALSO
"Avtokhab": in Odessa there will be a new service for the customs clearance and registration of used cars
In addition, the lawyer Svyatoslav Bartosz stated that a similar decision of the Kyiv Appeal Administrative court ruled against the owner of the Audi A4 in the Polish room. The penalty in this case was less than 443 thousand.
There has been several more court decisions. So, the inhabitant of Odessa, the court fined 618 thousand UAH, however, that he could challenge the penalty.
As reported, according to the customs service, in Ukraine there are of the order of 50 thousand cars in a foreign room. But activists who advocate for the legalization of uncleared cars, give a figure of 1.5 – 2 million
Comments
comments