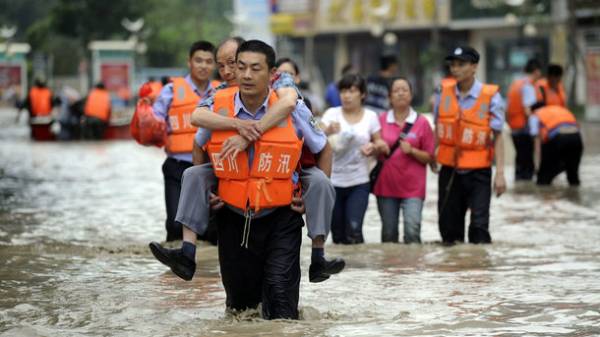 As a result of ongoing from 22 June rains and floods in Central China 12.2 million people were in the disaster zone, 83 people were killed or went missing. This is the Agency "Xinhua" with reference to data of local authorities, the TV channel "112 Ukraine".
"As a result of prolonged heavy rains in Hunan /Central China/ 83 people were killed or went missing, announced on Sunday by the local authority. Among them, 28 people were buried under the rubble caused by landslides, 13 were flood victims, 22 were killed in the building collapse, four were sunk, another 16 were killed or went missing as a result of the collapse of the soil or for other reasons", – stated in the message.
According to authorities, the water destroyed 53 thousand houses, 68 thousand houses were damaged. From the disaster zone were evacuated to 1.62 million people. More than 470 thousand people currently in urgent need of financial assistance.
For disasters, have been mobilized more than 52 thousand military and emergency personnel.
As reported in the floods in the South of China on June 29 killed 56 people, 22 people have gone missing. Already at that time, the direct economic losses were estimated at 25,27 billion yuan (3.72 billion dollars).
Comments
comments