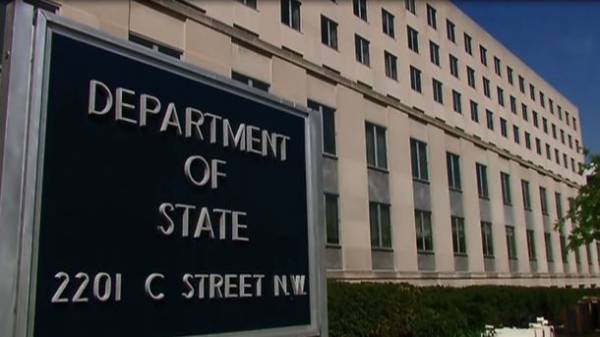 The US state Department insisted that did not make a formal announcement regarding the decision of Ukraine to impose sanctions against Russian IT companies.
About it reports on Thursday, the English service "voice of America".
However, the representatives of the media insist that the conversation, which had the status of "official" representatives of the state Department all made statements with criticism of Kiev over the decision.
"The representative of the American government in a conversation format background (without the right to name the source) said that the recent decision by President Poroshenko to prohibit for three years the number of popular Russian websites, including Yandex, undermines the constitutionally guaranteed right to freedom of expression", – says the publication.
It should be noted that "Voice of America" – media organization owned by the government. Despite this, the Voice did not abandon the previously posted messages, only specifying the status of a statement made by the representative of the state Department. The initial news about the criticism from the USA still available on the newspaper's website.
As you know, on the Voice of America issued a review of the state Department that the Russian blocking of sites is a problem for freedom of speech. Thus, the United States joined the Council of Europe and several non-governmental organizations that criticize Kiev for this decision.
Of all the foreign partners of Kiev only NATO made an official comment that they do not consider actions of Ukraine through the prism of freedom of speech and believe the decision Poroshenko "safety-related".
Comments
comments