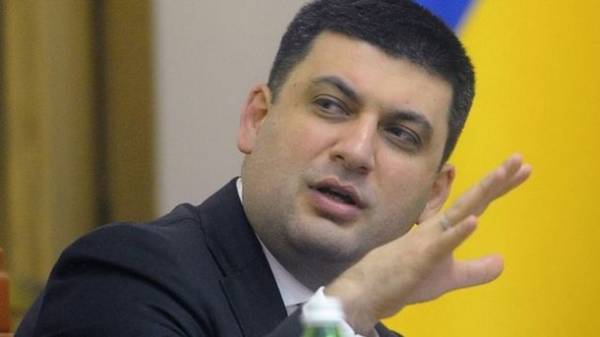 The Prime Minister Volodymyr Groysman suggested the Verkhovna Rada to consider at the next plenary week the issue of trust or distrust of his government.
The corresponding statement he made in a live TV channel "1+1".
"I'm not afraid of the reports in Parliament", – said Groisman on the comments of a journalist that he was allegedly avoiding the meeting with the deputies for fear of losing the position.
"When was the year I came to the podium of the Ukrainian Parliament, April 14, reported," the Prime Minister said and added that do the same in the relevant committees his Ministers.
In addition, Groisman invited Parliament to consider the credibility of the government next week.
"I propose at the next plenary week on any day to make a resolution of no confidence in my government. I am in my office do not hold and have always been in this issue self-sufficient," said the Prime Minister.
He also responded to accusations that allegedly lobbying for certain people to positions. "I have no roof. I'm not lobbying to appoint, I don't force anyone to write statements," the official said.
Comments
comments