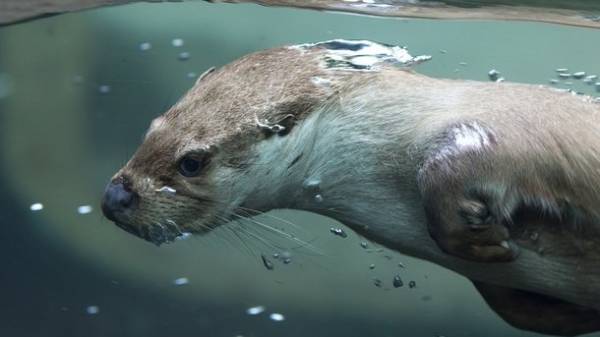 Living in the zoo of the U.S. state of Oregon sea otter named Eddie in his 19 years continues to play basketball, according to a video available on the YouTube channel of the zoo.
When Eddie was young, he was found alone on the coast of California and sent to the aquarium in Monterey for recovery. In 2000, he came to the zoo in Oregon.
Video: the social network
In 2013 during the examination the animal is found arthritis of elbow joints. The vets gave him fitoterapia.
As for swimming sea otters do not actively involve these joints, the inspector Eddie came up with another way – she decided to teach him how to play basketball. According to the woman, it was pretty easy because her ward was already able to bring items. When Eddie took a thrown ball, she kept her hand over the ring, and then took her and the ball was in the basket.
SEE ALSO
The Englishman shot a terrible video of a poltergeist in his house
Each time the otter was successful, she was rewarded with a treat. States that exercise went to the animal benefit.
Comments
comments