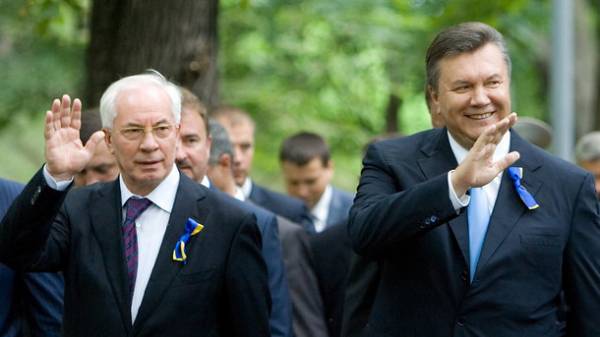 Deputies at the morning session of Parliament failed to support a draft resolution on imposing sanctions against former President Viktor Yanukovych and his entourage, a failing vote, reports "Ukrainian truth".
So, for the initiative of MPs Hanna hopko, Maria Ionova, Egor Sobolev and Andriy Pavelko voted only 202 deputies.
The speaker of Parliament Andriy Parubiy sharply reacted to the "demarche" of the parliamentarians.
"I don't understand how can it be, when offered the Ukrainian Parliament to impose sanctions against the top leadership of Yanukovych, which destroyed all of us of Ukrainian citizens on Maidan and organized a war against Ukraine. Colleagues, we will modify it – will give new options," – said paruby after a failed vote.
Note that the draft resolution proposes to approve and submit to the Council proposals for the application of personal sanctions for the creation of real and / or potential threats to national interests, national security, sovereignty and territorial integrity of Ukraine, promoting terrorist activities.
So, want sanctions to be imposed against such people Yanukovich: Vitaly Zakharchenko, Viktor Pshonka, Prisyajnyuk Nicholas, Andrei Klyuyev, Viktor Ratushnyak, Alexander Yanukovych, Pshonka Artem, Sergey Klyuyev, Mykola Azarov, Serhiy Kurchenko, Dmytro Tabachnyk, Serhiy Arbuzov, Yuriy Ivanyushchenko, Oleksandr Klymenko, stavytskyy Edward, Alexander Yakimenko, Firtash, Dmitriy, Alexei Azarov, Bogatyreva Raisa, Zubritskiy Victor well, and the ex-President himself.
Comments
comments