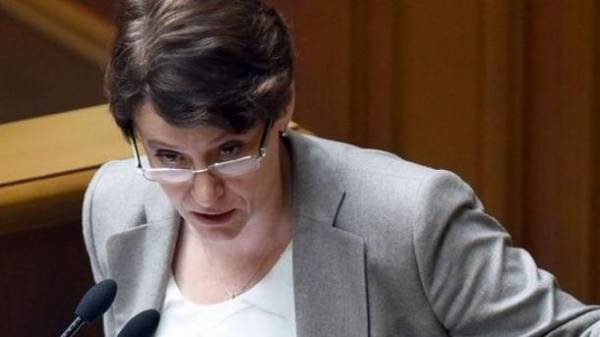 Today to draw conclusions about the impact of the new high since March of the current year excise duty on alcohol before. Talk about reducing the excise tax will be later on the basis of certain economic calculations, which are prepared in professional associations. This was stated by the Chairman of the tax Committee of Parliament Nina Southerner.
"We can't draw any conclusions, because we have new excise taxes began to operate only from March 1. In fact, we only the month of March lived with a new excise tax. I know that the Association ("Ukrvodka", – Ed.) preparing new calculations, but still there's too little time has passed to speak of the decline or return to the old rates.
No position, no one has more digits, they never got upset or showed that the actions were not done right, so now still have to wait," she said.
Earlier, Southerner goril that the excise duty on alcohol may be reviewed by the end of the first quarter.
According to her, twice to increase the excise tax on spirits in 2017 makes no sense.
Comments
comments