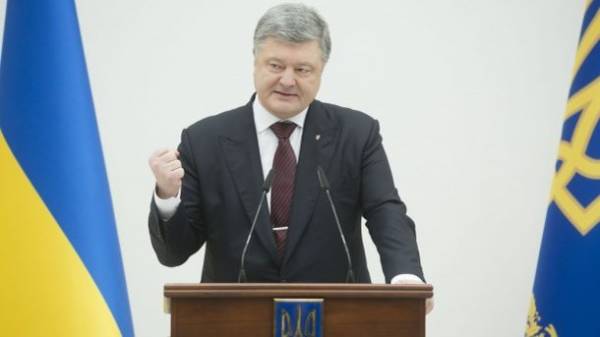 The President of Ukraine Petro Poroshenko said that today Ukraine's historic day. Commented on the signing of the agreement in Strasbourg on granting Ukraine a visa-free regime with the EU.
The President said that this is a historic day not only for Ukraine but also for the European Union.
"Ukraine says goodbye for the last time with the Soviet and Russian empires. Ukraine is filled determination to continue the reform process of the country. Just for the sake of visa liberalization, we have implemented 144 reform. And we will continue this process. Ukraine has returned home", – said Poroshenko.
The President also thanked the President of the European Parliament Antonio Tajani, as it is under his leadership, the European Parliament, its majority included a green light for Ukraine in the European future.
"I am grateful to the European Commission for the preparation of legislative proposal and for a very important and difficult work that they have done to support us along the way. Grateful to the Council of the European Union and all member countries for their support. This is a very important time. War is not a reason to delay the reforms. I really appreciate the support we have provided to the European Parliament, so we can go on this way. The times we are now experiencing, are hard, but we go forward," – said Poroshenko.
As reported, today in Strasbourg the ceremony of signing the agreement on granting Ukraine a visa-free regime with the European Union. Also it was attended by Petro Poroshenko.
Comments
comments