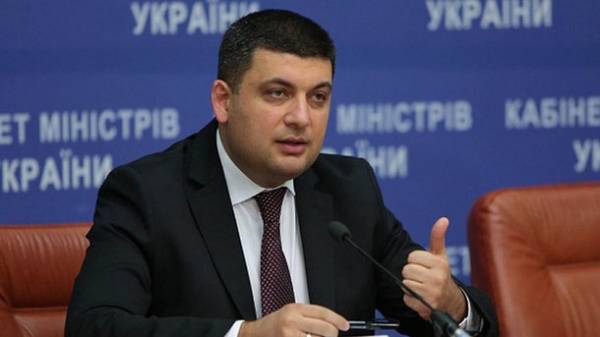 Prime Minister of Ukraine Volodymyr Groysman hopes that the State financial investigation service will start operating in early 2018.
"The security service of Ukraine, I spoke about this and now I want to emphasize, must address security of the state, and economic activities must not enter into its powers", – said the Prime Minister during the meeting with representatives of the European business Association in Kiev.
According to him, the investigation of economic offences should be handled by a separate civil service of firesleeve.
"According to the plan, we have provided six to eight months to create Service, that is actually it should be next year, early next year", – said the Prime Minister, answering a question about the timing of the operation of the civil service.
We will remind, creation of the financial investigation Service was supported by the President and the Prime Minister, this is also part of the coalition agreement, government action plan and Memorandum of cooperation with the IMF. This bill was actively supported by Ukrainian business associations and public associations.
A feature of the new Service – change a power approach into a comprehensive and analytical with the use of modern methods of investigation.
The service will be fully demilitarized, it will consist of new people who will get a decent wage, and derived from the State fiscal service.
Comments
comments