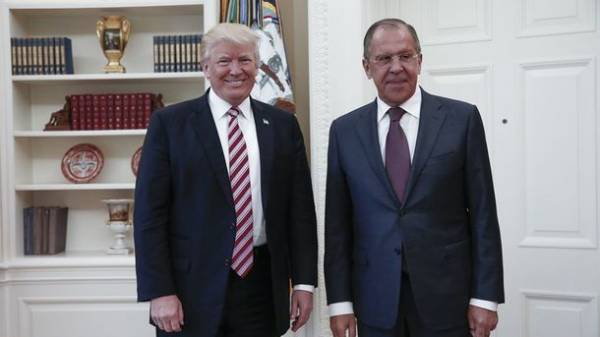 The US President Donald trump said that his meeting with Russian foreign Minister Sergei Lavrov in Washington was very successful.
"We had a very successful meeting with Minister of foreign Affairs of Russia", – he said to journalists on Tuesday at the White house after the joint statement with President of Turkey Recep Tayyip Erdogan, responding to numerous appeals of journalists to comment on reports of Lavrov, providing top-secret information during a meeting.
As emphasized by the President of the United States, "in the coming years, we will see success." "We want as many (countries) helped to fight terrorism," said trump.
He also noted that Washington supports any attempt to reduce the level of violence in Syria and to promote a peaceful settlement in this country.
"We support any measure that could reduce the violence in Syria and create conditions for a peaceful settlement," – said the U.S. President during a joint press conference with President of Turkey.
"We also appreciate the leadership of Turkey in an attempt to put an end to the terrible killings in Syria," said trump.
He added that the US supports Turkey in its fight against such terrorist groups as "Islamic state" and the Kurdistan workers ' party.
Comments
comments