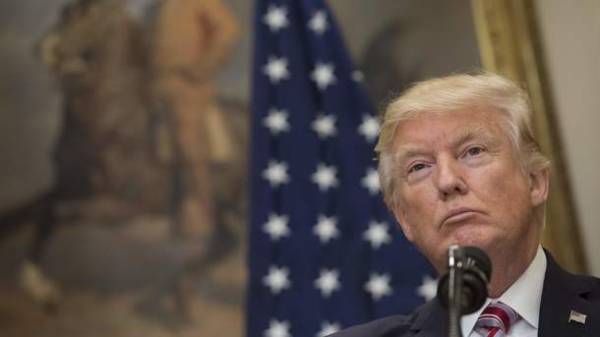 The first foreign trip of the President of the United States of America Donald trump will begin may 19 with a visit to Saudi Arabia, where he will address the leaders of more than 50 Muslim countries.
This was at the briefing in Washington, the broadcast which took place on the White house website, said the Advisor for national security at the White house Herbert McMaster.
Press Secretary of the White house Sean Spicer said that foreign tour trump will start this Friday, may 19. In turn, McMaster noted that U.S. Secretary of state Rex Tillerson will accompany trump for most parts of the overseas trip but will not participate in the summit of leaders of the countries "Big seven", which will be held on may 26.
"As you know, the journey will begin with Saudi Arabia. This is a historic visit," said McMaster.
According to him, after arriving in Riyadh, the US President will immediately meet with Saudi Arabia's king Salman with a Cup of coffee.
It is expected that trump during this visit, will take part in ceremony of signing of several documents, which, according to McMaster, the need to further strengthen cooperation between the US and Saudi Arabia in the field of security and economy.
Also trump with his wife Melania will take part in the joint with the members of the Royal family dinner.
"The next day, the President will hold bilateral meetings with the leaders of the cooperation Council for the Arab States of the Persian Gulf, as well as meetings in a larger group with all the leaders of the Gulf States," said McMaster.
The Advisor for national security at the White house announced that trump more "meet and dine with leaders of more than 50 Muslim countries, where he will deliver an inspiring and clear speech about the need to confront radical ideology and Express his hope for a peaceful vision of Islam".
As noted by McMaster, the goal of intervention trump will attempt to merge the vast Muslim world "against the common enemy of all civilizations and to demonstrate America's commitment to our Muslim partners."
After Saudi Arabia, the U.S. President will head to Jerusalem where he will hold meetings with the leaders of Israel. Trump should be in a Museum in Israel. It is anticipated that trump will reaffirm the enduring relationship of USA with Israel as the closest ally in the middle East. It is planned that he will meet with Prime Minister Benjamin Netanyahu. Trump also plans to meet with Palestinian leader Mahmoud Abbas. "And he will urge Palestinian leaders to take steps that will help to make peace," said McMaster.
Vatican tramp needs to meet with the Pope.
Before the visit to Belgium tramp in Italy will meet with President Sergio Mattarello.
Comments
comments