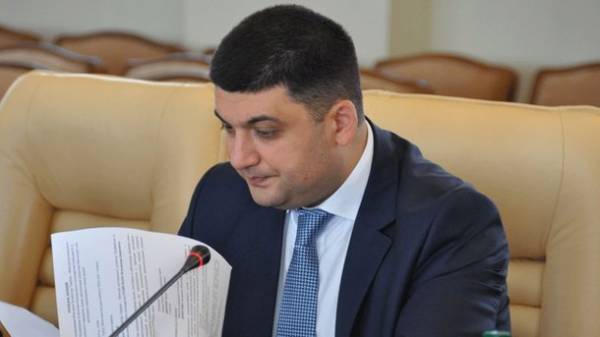 Basic pokazateli to calculate pensions will grow three times, and Segodnia modernization will be carried out taking into account the growth of inflation and salaries. This was during the presentation of the pension reform in the Cabinet of Ministers of Ukraine Prime Minister Volodymyr Groysman.
"We are laying the automatic rate – 50% growth in the average wage and 50% inflation, no less, and perhaps even more – on the required annual pension modernization", – said the Prime Minister.
According Groisman, pension reform introduces single rules of determining the amount of pension payments increases, the base value, which is used to calculate pensions.
"For retirees who are already retired and those who are now retiring, was adopted by a unified approach. We're almost three times raise the figure from which the pension is calculated. If earlier it was 1197 UAH, now – 3764 UAH", – said the head of the Cabinet.
In particular, the Prime Minister announced that 5 million 620 thousand pensioners, from 1 October 2017 will receive higher pensions from 200 to 1000 UAH. Groisman noted that earlier this increase of pensions planned on 1 December 2017 –
so it is inherent in the state budget.
"We did the calculations and saw that can raise social standards from 1 October. This reform will cover the 9 million Ukrainian pensioners of the 12. Those who will receive a modernizing and improving social standards", – said Groisman.
We will remind, Groisman announced the new retirement age in Ukraine.
As reported, the Prime Minister said that the majority of Ukrainian pensioners are now forced to live below the poverty line. At the same time, the Pension Fund deficit has grown to 140 billion UAH.
We will remind, yesterday, on may 16, arrived in Ukraine mission of the International Monetary Fund (IMF) to finalize the draft law on Pension reform in Ukraine.
Comments
comments