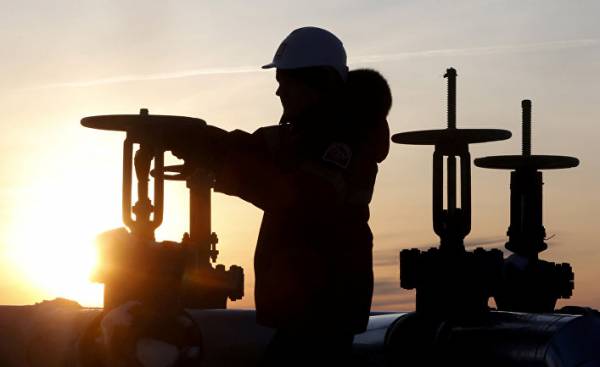 Beijing/Moscow — Saudi Arabia and Russia on Monday agreed to extend the agreement to reduce oil production until the end of March 2018 in order to restore balance in the global market, said in a joint statement of energy Ministers of both countries.
The next step of reducing the production of raw materials will initially be conducted in the same extent as under the current deal, said the Minister of energy of Saudi Arabia Khalid al-falih at a joint briefing with his Russian counterpart Alexander Novak in Beijing.
The OPEC cartel and the 11 countries not members of the organization, including Russia, agreed to cut oil production in the first half of 2017 to 1.8 million barrels per day for the recovery of raw materials prices. Russia's share of this amount accounts for 300 thousand barrels.
Both Ministers agreed to make every effort to reduce the world's oil reserves to the average level in five years, and we expect that other manufacturers will also support the extension of the global Pact, according to a joint statement by Nowak and al-falikha.
"The Ministers came to understand that to achieve the main goal of efforts to stabilize the market… you need an extension of joint voluntary action by the leading oil producers in the 9 months to 31 March 2018", — reads the statement of the Russian Ministry of energy.
The idea of extending the global Pact of the largest oil producers pushed the decline of quotations to a minimum of 30 November 2016, with the continuing oversupply in the market despite production cuts OPEC+.
The largest oil company in Russia Rosneft later on Monday said that he supports the efforts of the Ministry of energy under the agreement, OPEC+ to achieve the price balance on the world commodity markets.
Comments
comments