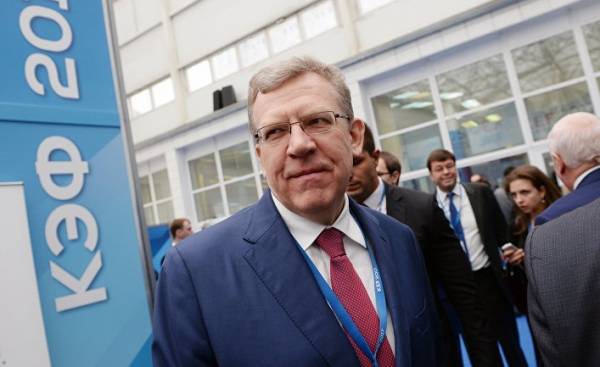 On 21 April I attended the Krasnoyarsk economic forum. Ahead of presidential elections in Russia, which will be held in March next year, one of the problems is the prospect of a six-year term of President Putin after his re-election. At Russian economic forums have two features. First, the high participation fee. There is also the opportunity to communicate directly with reputable people. In the Krasnoyarsk forum was attended by Deputy Prime Minister Arkady Dvorkovich and Advisor to the Russian President on the economy Alexei Kudrin.
Second, the exchange of opinions of participants of the forum. You can get some idea about the prospects of the macroeconomy. With the help of mobile devices, participants make a selection from the five options and then displays the results. Less than 1% of participants believe that annual economic growth until 2025 will be 22%. About 2% predict a 41% increase. 70% of participants responded that economic growth will not exceed 2%.
With regard to factors hindering the growth, 35% answered that it is the unpredictability of government actions and corruption. Kudrin mentioned the importance of the fight against corruption, noting that custody is about 20 thousand civil servants.
26 March Russia was a wave of demonstrations. Calls via social networks has led to the fact that the demonstrations involved mostly young people. Examples of corruption Prime Minister Medvedev, given strong opposition blogger Alexei Navalny, caused a strong reaction. I think President Putin is also worried.
Answering my question, Kudrin said that the need to fully disclose information on corruption. This should make each city and each administrative unit. Already there are proposals to publish information about officials ' income, however, the Prime Minister released from it. Participants noted that after the well-aimed shots Bulk EA Kudrin moved to the side of those who oppose Medvedev.
Comments
comments