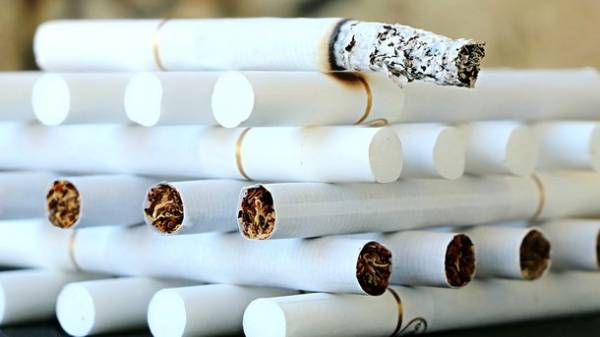 The second tranche of the fine imposed on tobacco distributor "Tedis-Ukraine", received on may 13 in the state budget. This was reported by press Secretary of the Prosecutor General Larisa Sargan.
"After completion of inspection of Ukraine the second tranche trehsotmillionnogo of the fine imposed on OOO "Tedis-Ukraine", credited to the state budget", – Sargan wrote on her page in Facebook.
Sargan reminded that the first tranche of penalty in the amount of 106.5 million hryvnyas was transferred to the budget on April 26.
"The reasons for delays in the receipt of funds as a penalty on Treasury bills began the organizational and procedural features and limitations associated with the investigation of the criminal proceedings against the leaders of the company "Tedis-Ukraine" on charges of tax evasion, and fictitious entrepreneurship", – said the Gar.
We will remind, earlier it became known that the court withdrew the arrest from the accounts of the "Tedis", and ordered the return of the company seized tobacco products.
As you know, the scandal of the "Tedis-Ukraine" started in late March, when security forces exposed the scheme particularly major tax evasion and illegal transfer of billions of hryvnia from Ukraine through this company. Including the company is accused of financing terrorism. However, TEDIS Ukraine denies all allegations of the Prosecutor General, the distributor even sought the protection of the President of Petro Poroshenko and interior Minister Arsen Avakov.
In addition, law enforcement officers raided the Antimonopoly Committee of Ukrainerelated to the tobacco distributor. The media also reported that the leadership of AMCU was suspected of receiving bribes from the "Tedis".
Experts declared about the establishment in Ukraine of the lack of cigarettes, but acknowledged the lack of goods artificially provoked – as panic demand for tobacco, and the actions of sellers. The AMC later stated that the manufacturers of cigarettes began to enter into agreement for their distribution in Ukraine with competitors TEDIS Ukraine.
"Tedis-Ukraine" (earlier "Metropolis") – a distributor of tobacco products in Ukraine. The company is in the TOP 20 largest in Ukraine and completely controlled the market for the distribution of tobacco products. For many years the company has collaborated with international manufacturers of tobacco products: JapanTobacco International, Philip Morris International, Imperial Tobacco Group, British American Tobacco, as well as with suppliers of lighters FireTime and Ringo Ltd. In 2014 and 2015, 100% made in Ukraine cigarettes were implemented "Tedis".
In December 2016, the AMCU has fined the "Tedis" 431 million UAH for abuse of monopoly – the claim was to the pricing. In addition, according to AMC, "Tedis" partially refused to sell the product in the absence of alternative sellers.
Comments
comments