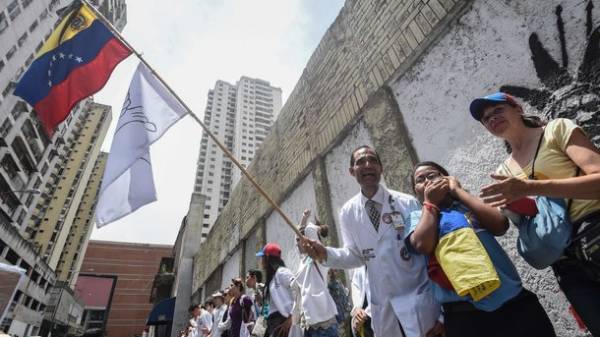 One person was killed Wednesday in the Venezuelan state of Tachira during anti-government protests, according to the portal Nacional.
According to media reports, 30-year-old man was shot in the city Tucupe the municipality of Cardenas. The victim was not involved in the protest, and simply walked out of the store.
Earlier in the same state in the city of San Cristobal was killed by a 15-year-old, who also did not participate in street protests, and headed to the store.
Thus, the death toll in the ongoing since early April protests has reached 44, and exceeded the number killed during the riots in 2014 (43 people).
Protests in Venezuela began on 4 April, after the Supreme court's decision to severely limit the power of opposition in the National Assembly. The decision was reversed, but opposition supporters took to the streets demanding the resignation of the members of the court, and hold early elections. Now they are protesting against the convocation of the constituent Assembly, considering it an attempt to change the Constitution.
Comments
comments