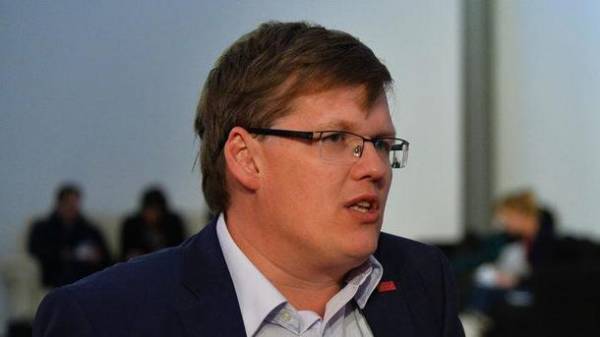 Vice Prime Minister of Ukraine Pavlo Rozenko in favour of the application of penalties against the private security company that provided order in the international song contest "Eurovision" in Kiev because of the incident during the performance of the singer Jamala in the finals.
"Jamal apology for the "misunderstanding" (to put it mildly) during her performances. Here is a question for a private security structure which has been selected to ensure compliance with the order during the gala concert. I think that it is necessary to consider the application of penalties for low quality of services," – wrote Deputy Prime Minister on his page on the social network Facebook.
Also Rozenko wrote that should apologize and the group ONUKA for the fact that her performance failed to see "millions of Ukrainians".
"I think not only I would like to know the author of this "wise" management decisions to run ads during the performance ONUKA. This is despite the fact that already during the rehearsals it was evident that the performance of the group will be a real gem and the highlight of the Eurovision song contest. Disciplinary sanctions for this unfortunate incident must be used," he wrote.
This Rozenko noted that despite the difficulties, Ukraine has again proved its ability to mobilize all available resources and to perform world-class show.
Comments
comments