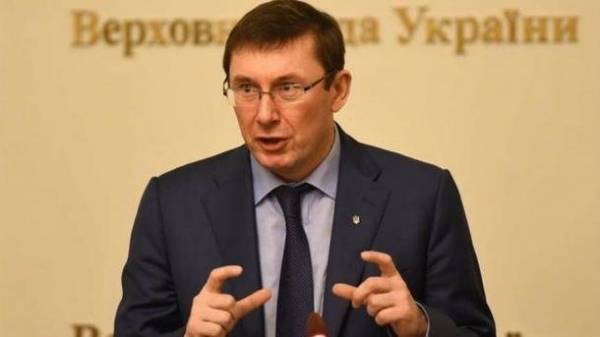 The President of Ukraine Petro Poroshenko satisfied with the work of Yury Lutsenko on a post of the General Prosecutor, was allowed to return to the state tens of billions of hryvnia. He said this at a press conference.
According to him, one of the main achievements Lutsenko is a judicial process against Yanukovych.
"A year is a sufficient period to report on the results. I think he was going. If not, I would advise you to do a public report of the Prosecutor General in Parliament. I think it will be useful and it is, what to report. If you measure the number of criminal cases and the sentences passed in the court, there are fairly good statistics on submitted cases: and for square, and on cases against corrupt officials, and the main thing – the case of Yanukovych. The fact that the court of Ukraine initiated proceedings against Yanukovych in the case of treason, is a precedent in the 25-year history of the independent Ukrainian state. Let them explain the world and the Ukrainian people, which means the invitation of Russian troops in sovereign Ukrainian territory. That's no excuse. It should not be just a political assessment that made the Parliament, and the legal judgment made under the leadership of the Prosecutor General", – said Poroshenko.
He noted that due to the current leadership of the General Prosecutor's office failed to return to the budget of about 40 billion hryvnia.
"As you can see, there is no one who would like to appeal the decision. Moreover, the appeal period is exhausted, the money credited to the accounts of Ukrainian Treasury, stolen from Ukrainian citizens money. Is the restoration of justice. The total amount mobilized this year, the Prosecutor General's office under the leadership of Lutsenko, more than 50 billion," the President added.
We will remind, as it became known on April 28, the court of final appeal allowed the confiscation of the arrested $ 1.5 billion that belonged to the ex-President of Ukraine Viktor Yanukovych.
Comments
comments