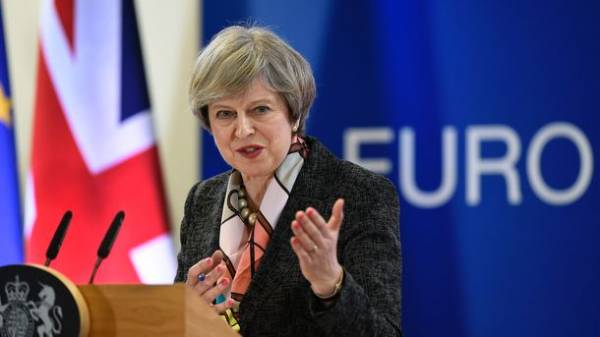 The first Minister of Scotland Nicola Rods has announced the intention to start the procedure for the preparation of the second referendum on the independence of the Kingdom. She explained that London, in preparation for leaving the EU ignores the concerns and interests of Edinburgh. Against the background of these statements by the press Secretary to the Prime Minister assured that the government of the United Kingdom will consult with the Scottish government on Brexit. About it reports Reuters, reports ZN.ua.
"We have clearly stated our commitment to involve the Scottish government to the process and it is our obligation remains in force", – quotes Reuters words of the representative of the British Prime Minister.
Also, the British government announced that Theresa may will not attend the EU summit in Rome, which will be held March 25 on the 60th anniversary of the signing of the contract, which gave rise to the process of European integration.
Earlier, first Minister of Scotland and head of the Scottish national party Nicola Sturgeon said that a new referendum on Scottish independence should be conducted between autumn 2018 and spring 2019.
Sturgeon added that next week will ask for permission of the regional Parliament for the organization of a plebiscite. "Next week I will ask permission of the Scottish Parliament to legislate to hold a referendum on independence," she said.
Comments
comments